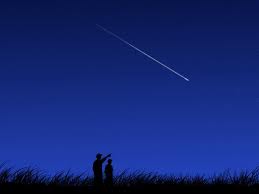 Editor's note: We're going to try something new today – "blog stars," an occasional round-up of material from other blogs that we think is worth spotlighting. Some of the most illuminating commentary/analysis about education issues nowadays is found not in traditional media like newspapers, but in the blogosphere. As with everything else we do, we'll emphasize posts that touch on school choice, parental choice and common ground in education reform. Here goes:
Dropout Nation: Embrace the Power of Families
The move today by Louisiana's legislature to approve the expansion of the state's voucher program can only be seen as a success for children in that state. The centerpiece of Gov. Bobby Jindal's school reform efforts, the proposal — which would transform the program from one that just serves 3,000 students in New Orleans — will likely help as many as 300,000 more children get out of the Bayou State's failure mills and dropout factories.
But the passage of the plan, along with one that would allow for the opening of more charter schools, is another reminder of the important shift that is happening, not only within Louisiana's public education system, but throughout American public education as a whole. Families once relegated to the sidelines are taking more-powerful roles in shaping education decisions decision-making. It's past time for this to happen. It is absolutely immoral and unacceptable to deny families, especially those from the poor and minority households, the ability to reshape education for their kids and keep them out of the worst education in this nation has to offer.
As Dropout Nation has reported over the past few years, more families are realizing that they can no longer assume that their children will fare well in just any school. Thanks to the work of the school reform movement — including the work of standards and accountability advocates and civil rights-based reformers in advancing the array of measures that would eventually come together in the No Child Left Behind Act — parents know more about the abysmal quality of teaching and curricula endemic in both the worst urban districts and mediocre counterparts in suburbia. And this data, along with the first wave of school choice efforts that started in the early 1990s with Milwaukee's school voucher program and the first charter schools opened in Minnesota, have allowed families, especially those from low-income backgrounds, to realize that they don't have to take anything that is given by traditional districts. Full post here.
Choice Words: 10 years after Zelman, challenges still loom for voucher advocates
Ten years after the U.S. Supreme Court upheld the constitutionality of the Cleveland voucher program, state judges are still sending conflicting signals about the viability of private school choice. The latest setback for choice proponents took place last week in Oklahoma, where a Tulsa County judge ruled that a voucher for students with special needs violated the state's constitutional prohibition of public money for sectarian institutions.
How can this be? The nation's highest court declared in 2002's Zelman v. Simmons-Harris that Cleveland's voucher allowed parents to exercise "genuine choice," leaving the decision to attend a faith-based school to the family, not to the state. The answer is in the wildly varying Blaine Amendments and compelled support clauses to constitutions in 47 states. And in many ways, these obstacles raise a larger hurdle than the Establishment Clause at issue in Zelman. Full post here.
Jay P. Greene's Blog: More Perspective on McKay
Late last year there was a big brouhaha about misconduct in Florida's McKay Scholarship program, which allows disabled students to use public funds to choose a private school if they prefer.  At that time the Miami New Times, a free weekly newspaper that features investigative reporting that sometimes hits the spot and sometimes just provides the filler between naughty personal ads and club listings, repeated claims about incompetence and fraud among some operators of private schools participating in McKay.
Even though the Miami New Times article was just a re-hash of an article they had run during the summer before, critics of special ed vouchers seized upon the piece as proof of the need to stop the rapid expansion of that type of program to other states, impose heavy regulations on Florida's program to ensure that nothing bad could ever happen, or just shut down special ed programs because only public provision of services to disabled students could be trusted.
Well, I wonder if a story out of Alabama might help put things in perspective without sounding like an unreasonable child.  It's a story about a boy named Jose Salinas, or Little Joe, who has cerebral palsy.  His mother wondered why he was acting unusually and repeatedly claiming that he couldn't go to school because he wasn't feeling well.  So, she decided to attached a secret audio recording device to his wheelchair to find out what was going on at school …
Of course, if Alabama had a special ed voucher program, like McKay, Mrs. Salinas would not have had to secretly record misconduct, prove it to school officials, and then organize a protest to ensure that those teachers were not still in the school with her son.  She could have just followed her good mother's perception that things were going very badly and switched her child to another school with the same amount of public funding.  How many Little Joe's are out there without having their mistreatment recorded or protests organized? Full post here.