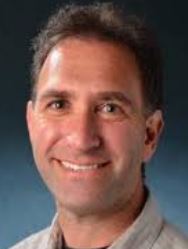 Give Sean Cavanagh at Education Week credit for a relatively balanced report on tax credit scholarship issues that have been raised in several states, though not all of his sources displayed a similar rigor. The story offers us a snapshot into how one noted academic researcher draws financial conclusions, and the picture is not pretty.
In 2008, in fact, Welner raised a legitimate question about a state agency report that concluded the Florida Tax Credit Scholarship saved taxpayers $38.9 million in 2007-08. He criticized the agency, called the Office of Public Policy Analysis and Government Accountability (OPPAGA), for using what amounted to an educated guess that 90 percent of low-income students who chose the scholarship would have otherwise attended public schools. This is one among many factors that are critical to the evaluation because students who would otherwise have attended a private school save the state no money. Welner focused on this 90 percent figure and went so far as describe it as a form of "smoke and mirrors."
Fast forward four years. Four different independent organizations, including highly regarded OPPAGA and the nonpartisan Florida Consensus Revenue Estimating Conference, have now issued seven different reports that all conclude the program saves money. In both the second OPPAGA report, issued in 2010, and an estimating conference projection issued in March (page 36), fiscal analysts turned to the U.S. Census for some answers. OPPAGA used the 2000 U.S. Census, the year before scholarships were enacted, and analyzed the Public Use Microdata Sample to determine that the 90 percent estimate was actually too low. The actual percentage of families in the relevant income category who attended public schools that year was 94.6 percent. The estimating conference went even further, combining American Community Survey data from 2005-09 with private school enrollment data to make projections about the actual number of low-income students enrolled in each grade level in private schools in 2012.
The results: The second OPPAGA reported found savings of $34.6 million in 2008-09, and the estimating conference projected a savings of $57.9 million for 2012-13.
Asked to respond to this new analytical consensus in Florida, though, and Dr. Welner largely reprised his 2008 remarks.
First, he questioned the assumption that public school expenses would "automatically fall" as students leave to attend other options, though neither OPPAGA nor the estimating conference assume as much. Instead, their approach calibrates the savings. Second, and more worrisome, he again challenged whether the researchers had valid information about the percentage of students who would have attended private schools even without the scholarship. To use his own words: "We simply have no idea how many switchers, or non-switchers, there are."
No idea?
In fact, we now have census data, and that is not guesswork. It is a valuable tool that informs public policy in myriad ways. These are state professionals whose jobs hinge on their ability to make accurate revenue and expense forecasts, and his criticism of their work also carried with it a whiff of intellectual disdain. In this case, though, he was the one serving up guesswork and he was the one dismissing out of hand what most social scientists would view as meaningful data.
It seems fair, then, to recite the second sentence from Dr. Welner's mission statement. "We are guided," it says, "by the belief that the democratic governance of public education is strengthened when policies are based on sound evidence." He might want to read more carefully before he guesses again.