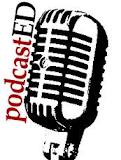 Who won the strike in Chicago?
Charter schools.
While the nation watched, story after story noted the obvious – that while 350,000 traditional public school students were displaced for more than a week, thousands of charter school students were in class. Even better, news coverage gave the general public a better idea of what charter schools really are.

"We were certainly disappointed that the strike happened, because I think it was a failure of adults to serve kids," Stacy McAuliffe, chief operating officer of the Illinois Network of Charter Schools, said in the redefinED podcast below. But, she added, "I think it caused a lot of people to say, 'Wait a minute. What are charter schools? A lot of people were asking, 'So wait, are they public schools?' And it gave us a chance to really remind people yes, they're public schools. They're open enrollment. There's no tuition. There's no academic requirement. And yet, they're open right now."
Charter schools weren't part of contract negotiations, but their rapid expansion in Chicago has stoked tensions between the district and teachers union. Charter enrollment has risen from about 20,000 in 2007 to 53,000 now. And the district is pushing for another 60 charters – up from 119 campuses now – in the next five years.
Still, the goal is quality, not quantity, McAuliffe said. She offered two definitions of success.
"One is, there's a high quality seat for a child to sit in today at a charter school. And I think the charter movement is nimble and growing and can provide that in short order relative to a big bureaucracy like CPS," she said. "The other is, that new models and innovations are being piloted and tried and demonstrated that then push the broader education sector to change."
"Some of the policy issues that were on the table during the strike are things that the Chicago charter movement has been at the forefront of innovation on for a decade," she continued. "So longer day, longer year, principal autonomy in hiring and firing, and teacher evaluations – all of those things are things that charters have been doing quietly for 10 or 15 years. And that have now broadened to be a part of the public education debate."
McAuliffe also offered her take on why teachers, too, are increasingly choosing alternatives like charters instead of traditional public schools: "If you're a teacher that wants to work in a place that's a little more entrepreneurial, a little more where you have some room to grow in terms of, 'I have an idea, I'd like to see it play out,' charter schools are more fertile ground."
Podcast: Play in new window | Download