Massachusetts Gov. Deval Patrick made the most extensive remarks about K-12 education on the DNC stage last night. He didn't explicitly mention Race to the Top, expansion of charter schools or a push for better teacher evaluation systems (all Obama administration priorities) but he did reference more accountability, higher teaching standards and longer school days. His suggestion of lower student achievement during Gov. Romney's tenure  was wrong; Massachusetts is and has been an academic leader. In a nod to teachers unions, he described making ed reform in Massachusetts "with labor at the table." Here's the kicker to his speech, which highlighted change at a high-poverty school in Boston: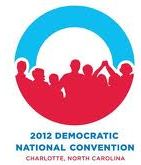 What's at stake is real. The Orchard Gardens Elementary School in Boston was in trouble. Its record was poor, its spirit was broken, and its reputation was a wreck. No matter how bad things were in other urban schools in the city, people would say, "At least we're not Orchard Gardens." Today, thanks to a host of new tools, many enacted with the help of the Obama administration, Orchard Gardens is turning itself around. Teaching standards and accountabilities are higher. The school day is longer and filled with experiential learning, art, exercise and music.
The head of pediatric psychology from a local hospital comes to consult with faculty and parents on the toughest personal situations in students' home lives. Attendance is up, thanks to a mentoring initiative. In less than a year, Orchard Gardens went from one of the worst schools in the district to one of the best in the state. The whole school community is engaged and proud.
So am I. At the end of my visit a year and a half ago, the first grade—led by a veteran teacher—gathered to recite Dr. King's "I have a dream" speech. When I started to applaud, the teacher said, "not yet." Then she began to ask those six- and seven-year-olds questions: "What does 'creed' mean?" "What does 'nullification' mean?" "Where is Stone Mountain?" And as the hands shot up, I realized that she had taught the children not just to memorize that speech but to understand it.
Today's Republicans and their nominee for president tell us that those first-graders are on their own—on their own to deal with their poverty; with ill-prepared young parents, maybe who speak English as a second language; with an underfunded school; with neighborhood crime and blight; with no access to nutritious food and no place for their mom to cash a paycheck; with a job market that needs skills they don't have; with no way to pay for college.
But those Orchard Gardens kids should not be left on their own. Those children are America's children, too, yours and mine. And among them are the future scientists, entrepreneurs, teachers, artists, engineers, laborers and civic leaders we desperately need. For this country to rise, they must rise—and they and their cause must have a champion in the White House.
That champion is Barack Obama.