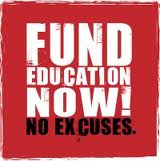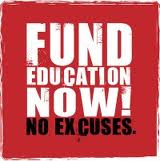 Add Fund Education Now to the list of influential groups who are distorting what Amendment 8 is about. Like the Florida Education Association, the Florida School Boards Association and the Florida PTA, Fund Education Now claims the ballot initiative is really all about vouchers.
The amendment would remove the "no aid" to religion language in the Florida Constitution. That language, Fund Education Now says in its just-released 2012 legislative report card, "has prevented voucher proponents from enacting law to provide state vouchers directly to private religious schools."
This is false. As we've noted before, Florida's first voucher program wasn't declared unconstitutional in 2006 because of the no-aid clause; the Florida Supreme Court shot it down because of another constitutional provision that mandates a "uniform" public school system. The court conspicuously avoided the no-aid language, even though a lower court used it, after the U.S. Supreme Court ruled in 2002, in Zelman v. Simmons-Harris, that parents could use public funds to pay for religious schools as long as they were making an independent decision.
On a related note, the Bradenton Herald weighed in today with, as far as we can tell, the first newspaper editorial on Amendment 8. It urges a no vote because "the real goal is future school voucher programs," but provides no supporting evidence to show why that's the case.
There's a legitimate debate to be had over Amendment 8, but it's not happening. Ironically, it's educators, public school "defenders" and journalists who are clouding what should be a vigorous exercise in civics.