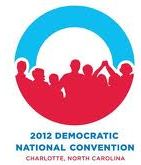 Here are education-related excerpts from President Obama's speech tonight, according to prepared remarks:
Now, I've cut taxes for those who need it – middle-class families and small businesses.   But I don't believe that another round of tax breaks for millionaires will bring good jobs to our shores, or pay down our deficit.  I don't believe that firing teachers or kicking students off financial aid will grow the economy, or help us compete with the scientists and engineers coming out of China.   After all that we've been through, I don't believe that rolling back regulations on Wall Street will help the small businesswoman expand, or the laid-off construction worker keep his home.
***
You can choose a future where more Americans have the chance to gain the skills they need to compete, no matter how old they are or how much money they have.   Education was the gateway to opportunity for me.   It was the gateway for Michelle.   And now more than ever, it is the gateway to a middle-class life. For the first time in a generation, nearly every state has answered our call to raise their standards for teaching and learning.   Some of the worst schools in the country have made real gains in math and reading.   Millions of students are paying less for college today because we finally took on a system that wasted billions of taxpayer dollars on banks and lenders.
And now you have a choice – we can gut education, or we can decide that in the United States of America, no child should have her dreams deferred because of a crowded classroom or a crumbling school.   No family should have to set aside a college acceptance letter because they don't have the money.
No company should have to look for workers in China because they couldn't find any with the right skills here at home. Government has a role in this.   But teachers must inspire; principals must lead; parents must instill a thirst for learning, and students, you've got to do the work.   And together, I promise you – we can out-educate and out-compete any country on Earth.   Help me recruit 100,000 math and science teachers in the next ten years, and improve early childhood education.   Help give two million workers the chance to learn skills at their community college that will lead directly to a job.   Help us work with colleges and universities to cut in half the growth of tuition costs over the next ten years.   We can meet that goal together.   You can choose that future for America.
***
I refuse to ask middle class families to give up their deductions for owning a home or raising their kids just to pay for another millionaire's tax cut.   I refuse to ask students to pay more for college; or kick children out of Head Start programs, or eliminate health insurance for millions of Americans who are poor, elderly, or disabled – all so those with the most can pay less.
***
We honor the strivers, the dreamers, the risk-takers who have always been the driving force behind our free enterprise system – the greatest engine of growth and prosperity the world has ever known. But we also believe in something called citizenship – a word at the very heart of our founding, at the very essence of our democracy; the idea that this country only works when we accept certain obligations to one another, and to future generations. We believe that when a CEO pays his autoworkers enough to buy the cars that they build, the whole company does better. We believe that when a family can no longer be tricked into signing a mortgage they can't afford, that family is protected, but so is the value of other people's homes, and so is the entire economy. We believe that a little girl who's offered an escape from poverty by a great teacher or a grant for college could become the founder of the next Google, or the scientist who cures cancer, or the President of the United States – and it's in our power to give her that chance.
***
And while I'm proud of what we've achieved together, I'm far more mindful of my own failings, knowing exactly what Lincoln meant when he said, "I have been driven to my knees many times by the overwhelming conviction that I had no place else to go." But as I stand here tonight, I have never been more hopeful about America. Not because I think I have all the answers.   Not because I'm naïve about the magnitude of our challenges. I'm hopeful because of you. The young woman I met at a science fair who won national recognition for her biology research while living with her family at a homeless shelter – she gives me hope.