Hillsborough school district must fix its problems with special education students in the wake of a student's death, editorializes the Tampa Bay Times. It suggests an outside inquiry would be more appropriate and says of Superintendent MaryEllen Elia, "If there are larger problems with the special needs program, Elia needs to address those too. The review board she empaneled is full of insiders who hardly have an interest in exposing training or operational policies as deficient. Both clearly are."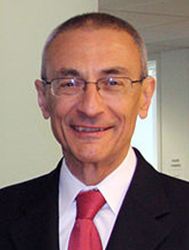 Podesta to headline Jeb conference. John Podesta, former chief of staff under President Clinton, will be the keynote speaker Nov. 27 at the fifth annual national conference put on by Jeb Bush's Foundation for Excellence in Education. He chairs the Center for American Progress, widely considered to be a progressive think tank.
Charter school performance. University of Central Florida professor Stanley Smith says his analysis shows charter performance as a whole isn't so hot compared to district schools, reports StateImpact Florida.
Much anticipated charter in Palm Beach County. After parents clamored for it, construction is set to begin, reports the Palm Beach Post.
Charter dispute in Polk County. The school district and the charter schools in Lake Wales are tussling over student records and recruitment for IB, reports The Ledger.
Florida DOE makes changes to contracting procedures after problems surface in the Division of Blind Services. Tampa Bay Times.