Some members of the Florida House Choice & Innovation Subcommittee grew up attending public schools and, later, went to work for them.
Others sent their children to parochial schools and charter schools while at least one representative home-schooled his kids.
In all, 13 members of the new subcommittee said they have had first-hand experience with an array of educational options – perhaps a good sign for a group that will help shape Florida's growing school choice movement.
During the first official meeting Tuesday in Tallahassee, members introduced themselves and listened as state education leaders explained how school choice works and what options are available.
Here's what members revealed about their educational background: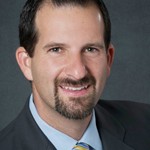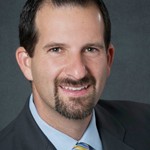 Subcommittee Chairman Michael Bileca, R-West Miami: a businessman who is the product of public schools and the only non-teacher in his family. His mother is a retired schoolteacher and his father is a former college professor. His sisters are teachers and his brother is a principal. "I'm the only bad apple,'' Bileca said.
Subcommittee Vice Chairman George Moraitis, Jr., R-Fort Lauderdale: a real estate attorney who is a product of public school who believes in all things school choice – scholarships, vouchers, charter schools – calling choice "a way for every child to get an education.''
Larry Metz, R-Groveland: Served on the Lake County School Board for six years (initially appointed by Jeb Bush).
Larry Ahern, R-St. Petersburg: attended parochial and public schools.
Randolph Bracy, D-W. Orange County: former public school teacher. He is now director of business development at Workforce Advantage Academy, a school-district-operated charter high school in Orlando.
Ross Spano, R-Brandon: attended public schools, public university; parent of four children who attended public and charter schools, and participated in home-schooling.
Shevrin "Shev'' Jones, D-West Park: former Advanced Placement biology teacher for Broward County public schools and chemistry teacher at Florida Atlantic University; no children, but all of his nephews attend charter schools.
Kionne McGhee, D-Miami: professor at Miami Dade College.
Manny Diaz, Jr., R-Hialeah: former teacher and now school administrator in the Miami-Dade public school district.
Joe Saunders, D-East Orange County: attended Broward County public schools, helped found Florida Safe Schools, an anti-bullying group, and an arts education academy to help keep arts education in schools. His life partner is a high school drama teacher.
Charlie Stone, R-part of Levy and Marion counties: attended public schools and worked on education issues as eight-year county commissioner.
Kathleen Passidomo, R-Naples: didn't say anything about her background, only that Florida needed to find innovative ways to educate people to help them get jobs. She is an attorney, founding member of the Collier County Juvenile Justice Council, and member of the Board of Trustees at the private Hodges University.
Michelle Rehwinkel Vasilinda, D-Tallahassee: community college professor whose children attended parochial and public schools.