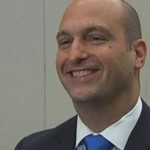 Charter school debate. Interesting debate in Duval over the performance of charter schools. Says new superintendent Nikolai Vitti, according to the Florida Times Union: "I want the conversation in Florida and in Jacksonville to shift toward what's best for kids, what's best for communities, and not a conversation driven by ideology. The conversation in Florida regarding charters has been too focused and dominated by ideology and not data."
More paths to graduation. Sen. John Legg, R-New Port Richey, says the ed policy committee will look at expanding the list of courses that can satisfy graduation requirements and find ways to make 11th and 12th grades more meaningful, reports Gradebook.
Disabled students. The Hillsborough school district asks for dismissal of a case involving the death of a disabled 7-year-old on a school bus. Tampa Bay Times. More from the Tampa Tribune.  New school board chair April Griffin says finding solutions to the district's problems with disabled students is a top priority, the Tribune also reports.
More class size. Alachua County is one of the districts most out of compliance, reports the Gainesville Sun. So is Marion County, reports the Ocala Star Banner.
From ports to … education? Democrats criticize Gov. Rick Scott's position on a pending strike by Florida port workers, then pivot to get in a word about education funding. The Buzz.
Synthetic marijuana. School officials in Santa Rosa see progress in a crackdown on students who use "spice." Pensacola News Journal.
Ed stories to watch in 2013. StateImpact Florida.