No honeymoon for Bennett. Especially from the teachers union, reports WCTV. The new commissioner should resolve the bureaucratic limbo over concordant test scores needed for graduation, editorializes the Tampa Bay Times.
Pensions. It's a political issue for 2014 now that the Florida Supreme Court has ruled against the teachers unions, writes the Sarasota Herald Tribune.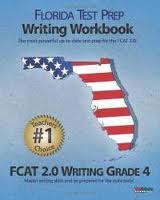 Writing. After last year's reality check with FCAT writing, many schools changed their approach. Tampa Bay Times.
Teaching. Tampa Tribune columnist Steve Otto says the system is driving out good teachers like his wife.
Testing. Wendy Howard with the Florida Alliance for Choices in Education offers a defense of it in this Orlando Sentinel op-ed.
Scare tactics? How bleak is the budget situation in St. Lucie really? TCPalm.com
What really happened? A forensic audit of Manatee's fiscal problems leaves unanswered questions. Bradenton Herald.
Perfect storm. A combination of factors led to Brevard's budget crisis. Florida Today.
Private schools. Parents should do their homework to find out which ones are good, and which ones aren't. Sebring News Sun.
School security. Common sense prevails in Hillsborough, writes Tampa Bay Times columnist Daniel Ruth. Maybe Okaloosa district officials should try a different approach with armed deputies, editorializes the Northwest Florida Daily News. Everyone's grappling with what to do, the Daily News also writes. The Miami-Dade and Broward districts wrestle with putting more police in schools, reports the Miami Herald.
Best reading video. St. Paul Catholic School in Lake County wins the Department of Education's statewide contest. SchoolZone.
Competition. A group that passed out Bibles in Orange County high schools says it welcomes competition from atheist groups. SchoolZone. The latest creationism-and-vouchers story, meanwhile, circulates down to the Orlando Weekly.
Integration. On MLK Day, the Pensacola News Journal profiles one of the first black students who integrated Escambia High School. The Daytona Beach News Journal writes about MLK in the classroom.
Technology. The Pinellas school district distributes netbooks to help students struggling with English at Oak Grove Middle School in Clearwater. Tampa Bay Times.
Male role models. They're called Watch D.O.G.S. at one southwest Florida elementary school. Naples Daily News.