The Florida House subcommittee on choice and innovation approved its first bill along party lines Wednesday, giving charter schools more freedom to grow but also including new accountability measures.
Lawmakers continue to amend the bill, which would allow charter schools to move into unused district facilities. It would also tighten some contract requirements to deter fiscal mismanagement.
Charter school advocates mostly offered praise for the proposal, which still has a long way to go in the legislative process.
"We think this is a very good bill,'' said former legislator and lobbyist Jim Horne, who recalled supporting the state's very first charter bill in 1995.
It didn't pass that year, but did in 1996. Soon after, the first charter school opened, said Horne, who also served as education commissioner. Today, there are more than 500 charters serving 200,000 students – enough, if they were a school district, to rank as second- or third-largest in Florida and eighth-largest in America, he said.
Yet "we still have over 80,000 students on a waiting list,'' said Horne, who represents Charter Schools USA. "Legislation like this moves things along.''
The bill drew its share of criticism from traditional public school proponents. They cautioned the representatives to think about how some of the proposals – especially one that allows charters to move into district schools – might impact the future of public education.
"We have capacity at our schools because of charters,'' said Colleen Conklin, a member of the Flagler County School Board. "We need to be responsible for reform. We need to have education settings where students don't want to leave. We need a balance.''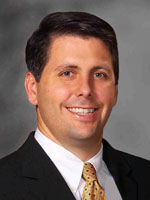 The bill, introduced by Rep. George Moraitis, R-Fort Lauderdale, initially allowed charters to use the district facilities free of charge – with districts paying for upkeep. It was amended to require charters to pay for maintenance themselves or pay the district to do it.
Opponents did not like a provision that would allow out-of-state charters to come into Florida with a state-designated, "high-performing" label. Those schools would pay the district less in administrative fees – 2 percent instead of 5 – as long as they had a proven track record of academic success and set up to serve struggling students.
Moraitis said the intent was to lure high-performing charters, like the acclaimed KIPP schools.
But just because the schools performed well elsewhere "doesn't guarantee they would be high-performing in a particular district,'' said Joy Frank, who represents the Florida Association of District School Superintendents.
The reduced fees put a burden on the district, she said.
Most everyone agreed on another provision: limiting expenditures to $10,000 for charters that were terminated or closed, unless approved by the authorizing school district. The obvious goal: to prevent a repeat of what happened last year at a failing charter in Orange County, which paid its principal more than $500,000 after it was shut down.
Rep. Joe Saunders, D-Orlando, worried the measure didn't go far enough. He suggested another amendment that spelled out what the $10,000 could go toward – such as attorney fees -might open the door to further financial mismanagement.
The accountability measure is "a good start,'' said Saunders, who filed his own bill to address the matter a few weeks ago. But he joined the other four Democrats on the subcommittee who voted against the bill as a whole.