Editor's note: This is the latest installment of an ongoing dialogue between Doug Tuthill, president of Step Up For Students, and John Wilson, a former National Education Association official who writes a blog at Education Week.
Doug Tuthill: John, on your John Wilson Unleashed blog, you recently wrote that "there are really two groups of poor children" – a group that benefits from effective parenting and other sources of social capital, and a second group that does not. You said to pigeonhole these high poverty/low social capital children "into a 'one size fits all' school model is malpractice."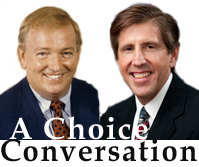 You concluded by saying we need "new policies and new practices that are customized to ensure that this group of children can succeed in our schools."
I agree with you, and I know you have decades of experience working with these high poverty/low social capital children. Would you elaborate on what you think some of these new policies and customized practices should be?
John Wilson: Thanks, Doug, for giving me the chance to elaborate. First, let me say that equity in our schools gets a lot of rhetoric, but not much action. If there is one thing we should learn from Finland is that they made equity the focus of their transformation and excellence followed. In the United States, we have more challenges to overcome to achieve equity so we have to be bolder and smarter. Here are a few of my thoughts.
1. End segregation by socio-economics. I believe this is the civil rights issue of this century. The few school systems that have done this through creative student assignment plans and choice programs like magnet schools have seen student achievement for all rise, parent engagement increase, and opportunities for their students' future expand.
2. Provide every poor child with little or no social capital an education advocate. If we can provide children/juveniles in the court system with an advocate, would it not be smart to provide this for children in that pipeline as an intervention? I always tell friends don't enter the health care system without an advocate, and I would be remiss not to recognize the same need in education for poor children.
3. Strengthen career and technical education to provide more opportunities for all students. This pathway needs to be as strong as the college pathway so students can switch successfully. We could learn a lot from Finland and other European countries.
4. Provide wraparound services to all schools with the first priority being for the poorest. Health, housing, nutrition, safety and after- school programs affect academic achievement. We have seen the difference that Communities in Schools has made. It is time to replicate them.
I invite you to add to my starter list or challenge my ideas.
Doug Tuthill: John, for the last three years I have been helping the parent of three black teenagers who were born drug addicted and have lived in poverty all their lives. The developmental challenges they face are not atypical, and the support they need to be successful goes beyond the good ideas you listed above.
Readers who want a deeper understanding of the obstacles high-poverty children face should read Paul Tough's new book, How Children Succeed, and Annette Lareau's 2003 book, Unequal Childhoods: Class, Race and Family Life.
Tough's book does a nice job reviewing how the prolonged exposure to stress that high-poverty children experience daily affects the physiological development of their brains, especially the executive functioning that manages emotions and impulse behavior. Lareau's book documents how high-poverty parents rarely help their children develop the meta-cognitive skills (i.e., executive functioning) necessary to function effectively in schools and other mainstream social environments. Read together, these two books lay out the daunting challenges our society faces in preparing all high-poverty children to be successful adults.
I hope we can make this topic a regular feature of our exchanges. I know it's a concern we have both spent our lives grappling with, and the solutions you raise deserve much more attention than I can give them in this short response. I will add a few items to your list.
Access to quality child care from day one is critical. And by quality I mean care that understands how the home environment is impacting the child's brain development and responds accordingly.
As children get older, quality preschool is also important. Again, by quality I mean programs that focus on the social and emotional development children may not be receiving at home, especially in the area of how to resolve conflict without resorting to verbal or physical violence. (Violence permeates child rearing in our high-poverty communities.)
This same focus on helping these children develop the meta-cognitive skills and habits they need to effectively manage their behavior should continue throughout their K-12 public education.
I like your idea of each child having an education advocate. It's hard for me to deal with three or four different teachers at a time about various behavioral issues, so I need a single contact who can be the liaison between me and the school. I actually prefer the term development coach since this advocacy needs to extend to out-of-school developmental activities also.
I agree economically segregated schools are unhealthy, but placing high-poverty children in affluent schools can be problematic if the school staff only has experience working with middle class and upper-middle-class students. I've seen lots of teachers and administers excel with affluent children and fail miserably with high-poverty kids.
I'll end with a pet peeve. Suspending high-poverty children from school for misbehavior is a terrible idea. I understand the importance of keeping schools safe, and children need to know there are consequences for inappropriate behavior. But out-of-school suspension is not a good way to accomplish these goals.
We'll know we're serious about educating high-poverty children when we stop suspending them.
John Wilson: Doug, I totally agree with all of your thoughts and I share your pet peeve of not punishing children with their education.
I know a lot about that because I led an effort to redesign the discipline system at a middle school where I taught. We all agreed children would never be denied their education as a disciplinary measure. We cut suspensions in half, and even if a child had to be suspended for a violent act, the parent had to keep the child in the home during school hours and the student had to complete an individualized learning packet designed by the progressive discipline coordinator. Teachers could not give zeroes and children had to complete their academic work. We did this comprehensive redesign without any extra cost.
Teacher and budget creativity are powerful when we empower those who are closest to the children. I hope our readers will share their thoughts, but mostly, I hope the adults in our schools will realize their power to assure that all children can learn.