Editor's note: This guest post is from Jesse L. Jackson, superintendent of Lake Wales Charter Schools in Lake Wales, Fla.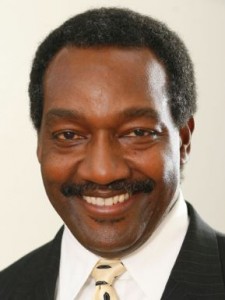 By early 2000, the once great tradition of outstanding local schools for Lake Wales' citizens had reached a point of decline. It was at that time when concerned citizens, with the support of the Lake Wales Area Chamber of Commerce education committee, decided to do something to reverse that trend. What emerged was not only an accountability driven charter school system, but, unexpectedly, the town's biggest employer.
Since 2004, when five Lake Wales' public schools were converted to public charter schools, and with the addition of Bok Academy charter school and the International Baccalaureate program to Lake Wales High School, a significant reversal has taken place in terms of quality and participation in our local schools. Many families that had previously decided to seek other opportunities to educate their children outside Lake Wales have found favor in our system, which now serves approximately 4,000 students. While the majority live in Lake Wales, many come from surrounding towns. Lake Wales Charter Schools pioneers such as Robin Gibson, Clint Horne, David Ullman and many others could feel quite satisfied when reflecting on the impact of their effort.
However, when the details are analyzed, it becomes quite clear the system offers more than just a great education for this community. The mere shift of the schools' management from district headquarters in Bartow to Lake Wales has profoundly impacted Lake Wales' economy.
Our principals are chief executive officers. They have the autonomy and responsibility to make decisions regarding the most effective way to run their schools, including financial matters. With each school's annual budget ranging from roughly $2.5 million to $6 million, managing the operations of our charter schools is a huge responsibility. The autonomy provides our principals the freedom to make decisions regarding their engagement with businesses. Along with this freedom, they and other members of our leadership team have the responsibility and are compelled to adhere to the strictest finance and accounting principles to ensure our system's finances are managed properly.
Our success as an effective school system has enabled us to evolve into a locally based multi-million dollar enterprise with an annual budget of more than $30 million.
We do business with more than 109 Lake Wales area businesses, and in 2012, spent more than $920,000 on local goods or services.  Additionally, Lake Wales Charter Schools conducted business with over 144 other vendors within Polk County in 2012, which resulted in more than $1.8 million spent on goods or services. Also, over $6 million is held in local deposits as cash reserves for operation of the system. As a service industry (providing educational services to our families), we believe our greatest contribution to the Lake Wales economy are the nearly 480 full- and part-time jobs we provide to local citizens. As a resident of this great community, I live and shop locally as do many of my fellow employees. Our collective action contributes millions more to the Lake Wales and local economy.
Michael Shuman's book Going Local: Creating Self-Reliant Communities in a Global Age, identifies several important strategies for communities that are seeking to become financially sound and self- reliant. Among these strategies are nurturing locally owned businesses which use local resources sustainably; employing local workers at decent wages; and serving primarily local consumers.
As a "community anchor," Lake Wales Charter Schools System is well positioned to support the transition of our great city toward self reliance.