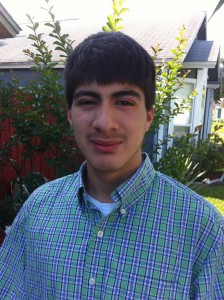 Kevin Gines is 15 years old. He attends a private school on a publicly-funded scholarship for low-income kids. He wants to be a Marine.
He's dying to get into a Junior ROTC program to start getting prepped. But there's one big hitch.
His small school in north Florida doesn't have a JROTC program. And he can't get into the JROTC program at a nearby public high school because the school district says no.
A district administrator for Clay County public schools told Kevin's father his son can't participate because he's not enrolled in the public school, Middleburg High.
"It's not simply attending the after school drills,'' wrote Lyle Bandy, director of exceptional student education, in an email to Jesse Gines (pronounced Hee-nez).
The program includes a sequence of Naval science classes during the school day that the student also must complete, Bandy said, citing the official Navy Junior Reserve Officers Training Corps website.
That was the end of it for Bandy, who did not respond to our requests for comment. But not for Gines.
He reached out to another public school with a JROTC program, Mandarin High, about 25 miles away in neighboring Duval County. A JROTC official there told him Kevin was welcome to join JROTC.
"In the past, that has taken place,'' said Lt. Evaristo Gines (no relation to Kevin and Jesse), who is awaiting final word from his district supervisors. "All I know is that we're in the business of trying to help the students.''
Kevin may be caught in a gray area as the once hard-and-fast lines of public education continue to blur. Tim Tebow was homeschooled, but starred on a public high school football team. Private school students can take classes through the public Florida Virtual School. They also can participate in public school gifted programs. So why can't Kevin join JROTC at a public school?
Jesse Gines points to state statutes that allow private school students to participate in extra-curricular activities, such as sports, at public schools. He also looked at the JROTC website and noted the requirements include a provision that lets students not enrolled in the host school become special cadets.
"It does not state denial of enrollment,'' said Gines, a security guard at Florida State College in Jacksonville. "It does state opportunity for all schools.''
Gines turned to redefinED because Kevin and his 13-year-old brother, Robert, use Florida Tax Credit Scholarships to attend Christian Home Academy in Orange Park. Our blog is co-hosted by Step Up For Students, the nonprofit that administers the scholarships.
The academy's principal, Gary Lenzi, is trying to help. He offered to let Kevin leave the private school on the days he would take part in JROTC events.
"Kevin is exactly the kind of kid they should be bending over backwards to get,'' Lenzi said. "He's a hard worker, trustworthy. It's outrageous.''
Kevin is an A-and-B student. He practices karate and likes social studies and physic science. His heart is set on the military.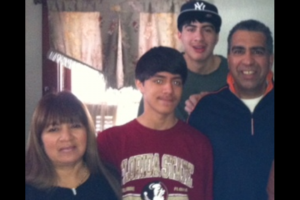 He thinks JROTC can help prepare him for college, or for joining the Marines after high school at a higher rank and pay grade. "I want to make it a career," he said.
Despite the turmoil, Kevin said he's still interested in joining ROTC. But he doesn't think the long drive to Mandarin High will be good for his mom.
His dad also reached out to Clay County Deputy Superintendent Denise Adams. She said in an email that Kevin could become a Bronco, referring to Middleburg High's mascot. She declined redefinED's request to comment further or explain why one district can accommodate Kevin, but hers cannot.
"I believe you have the information provided to Mr. Gines that answers these questions,'' Adams replied in an email. "I cannot explain what Duval County chooses to do."