FCAT: Florida releases scores today for reading, math and science. Miami Herald.
Graduation rates: Florida sees strong growth in grad rates, report finds. Gradebook. Florida's high school graduation rates for Hispanics tops nation. Orlando Sentinel and Miami Herald.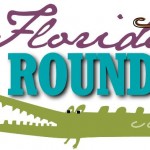 Charter school conversion: Rowlett parents weigh the benefits of converting their district school into a charter school. Bradenton Herald.
Advanced Placement: Report praises Orange County schools for improving black students' AP passing rates. Orlando Sentinel.
Teacher conduct: A Skycrest Elementary School teacher faces firing for allegedly abusing two special needs students earlier this year. Tampa Bay Times.
School hiring: Pinellas Superintendent Mike Grego names a new area superintendent and three executive directors for elementary, middle and high school education. Tampa Bay Times. New principal appointments at Campbell Park Elementary, Blanton Elementary, Largo Middle, and Northwest Elementary. Tampa Bay Times. A former principal charged with stealing school property will become the principal of a Boynton Beach charter school. Palm Beach Post.
Teacher unions: Jackson County teachers OK salary proposals. Jackson County Floridian. Monroe County teachers' union and district talk about unpaid furloughs, other negotiations. Keynoter.
Nonrenewed: A Hillsborough County school board candidate loses his job as a district teacher. Tampa Bay Times.
Learning: The National Center for Science Education seeks state support for new standards. StateImpact.
School nurse: Schools chip in to hire nurses in wake of national shortage. Miami Herald.
College-bound: 135 Polk County fifth-graders receive two-year scholarships to Polk State College. The Ledger.
Budget cuts: Lake County schools brace for cuts to make up $13.7 million. Orlando Sentinel.
School spending: Orange County starts construction work on 12 schools this summer. Orlando Sentinel.
Special Ed: Program cuts worry those closest to special  needs students. Tampa Tribune.
Bullying: A petition has started to remove a "serial bully"  from a Duval County middle school. Florida Times-Union.
Grad speech: A Wharton High principal cuts off  a speech made by the senior class salutatorian. Tampa Tribune.