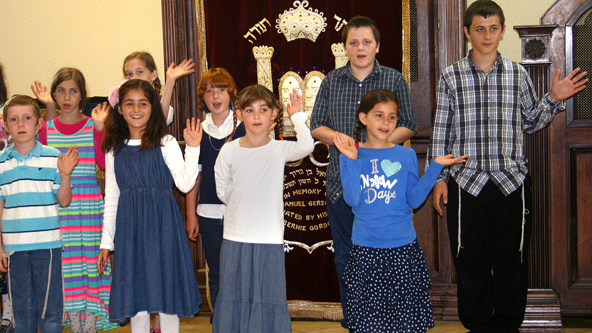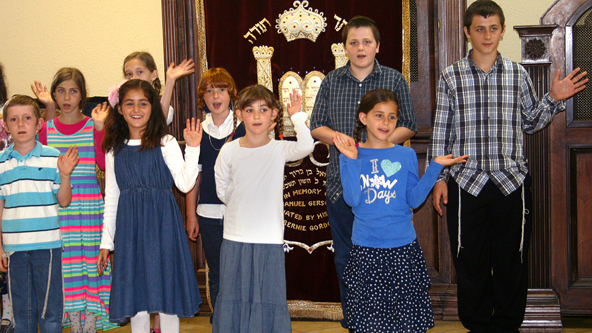 Finances were always a struggle for the Hebrew Academy of Tampa Bay, a small Jewish day school in Florida. But when the economy tanked a few years ago, the struggle turned into a fight for survival.
"We had to go out and find those dollars,'' said Sulha Dubrowski, the school's founder and director. A Homeland Security grant paid for a new gate and door locks. The state's Voluntary Prekindergarten Program, which supplements tuition for 4-year-olds, helped fill preschool seats.
Three years ago, the academy discovered Florida Tax Credit Scholarships, a state program that uses tax-credited corporate contributions to help low-income children attend private schools. Now, 18 of the academy's 35 students use the scholarships to pay half of the school's $8,500 average annual tuition.
The scholarships, Dubrowski said, "helped us keep our doors open.''
Saving Jewish day schools like the academy is the primary mission of the newly-formed Jewish Leadership Coalition, a nonpartisan advocacy group based in South Florida that includes rabbinical and lay leaders, educators and the Orthodox Union, which represents Orthodox congregations across the country.
Florida currently has about 35 Jewish day schools, but it's getting harder every day for many to remain open, said coalition director Elliot S. Schreiber.
"Jewish day schools are hurting financially and are faced with the painful decision whether to continue providing general and Jewish education services to the community,'' he said. "The result has been exorbitant tuition costs for low- and middle-income families with the community at large having to come up with huge sums to keep Jewish day schools in operation. It is unsustainable.''
On average, annual tuition can cost as much as $20,000 a year.
If they are Orthodox Jews, considered among the most observant, the families might stick with the school despite the cost, said Stephanie Susi, the coalition's new associate director of advocacy and policy. If they are Conservative or Reform Jews, though, they might be more willing to enroll their children in a free public school or a less expensive private school.
The coalition hopes to start a grassroots effort to get the word out to more Jewish day schools about tax credit scholarships and other options that could make it easier for parents to afford to stay put, Susi said.
There's also a need to educate the Jewish community, which, historically, has been against any form of government involvement in the private schools due to a belief in the separation of church and state, Schreiber said. Because the scholarships are funded by corporate contributions that receive 100 percent tax credits, Schreiber sees them differently than direct vouchers, which he described as the definition of government involvement and potentially intrusive.
"The beauty of the tax credit program is that it circumvents this issue pretty much entirely,'' Schreiber said.
The Hebrew Academy, a prekindergarten through eighth-grade school in Tampa, the extra scholarship dollars are making a huge difference.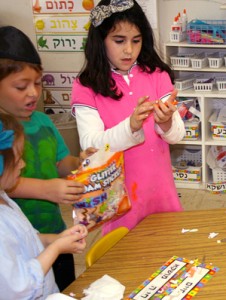 "School choice definitely makes us a more financially stable and viable school,'' said Dubrowski, who expects 50 students to enroll next school year. "Tuition didn't use to even cover our teachers' salaries.''
Now the school is raising money for a much-needed new building estimated to cost $500,000. In the meantime, the 27-year-old academy remains spread out among three portable classrooms next to the Chabad Lubavitch of Tampa Bay, which serves as the school's multi-purpose room during the week.
Dubrowski, whose husband, Yossie, is the school's financial director and the chabad's rabbi, describes her school as a "modified Montessori'' that offers Judaic and secular instruction.
Younger students and older ones learn together in multi-graded classes with a typical teacher-to-student ratio of 1 to 7 or 8. The benefits include better retention and more efficient use of space, Dubrowski said. The set-up also takes the pressure off of students still trying to master skills.
Certified teachers use everything from hands-on manipulatives to computer programs to pique children's interests. Students have music and physical education classes, and have access to additional secular enrichment classes through Florida Virtual School.
They also participate in a half day of intense Judaic studies. "We offer a very eclectic education,'' Dubrowski said.
The academy administers standardized achievement tests annually, including TerraNova, and plans to adopt some of the new Common Core State Standards.
"I will not compromise,'' Dubrowski said. "There is no point in having a school if it's not going to be excellent.''
Dubrowski continues searching for ways to keep the academy growing. She's eyeing the federal free-and-reduced-price lunch program, which could help with the costs of feeding needy kids. And she's telling everyone she knows there are public options that could help save private Jewish schools like hers.
The academy's closing, "would have been a tragedy for Jewish children,'' she said, "and the community.''
Editor's note: The Florida Tax Credit Scholarship is administered by the nonprofit Step Up For Students, which also cohosts this blog.