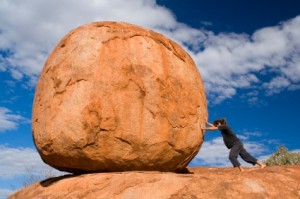 The latest Florida Department of Education report on the tax credit scholarship program, and my summer discussions with scholarship parents, students and teachers, have led me to some conclusions. These thoughts are not new, but sometimes it's important to remind ourselves of things we know but occasionally forget.
On average, scholarship students are achieving a year's worth of learning gains in a year's time, but this is not enough. We are attracting the state's most disadvantaged students, and many of them are several years behind when they enter the program. These students need to be making 1.5-to-2 years of learning gains annually if they're to catch up with their more advantaged peers.
We will not achieve these accelerated learning gains if we don't provide scholarship students with more time to learn. Six-to-seven hours per day and 180 days per year are not enough for these students to achieve parity. Programs that are successfully reducing the achievement gap, such as many of the KIPP charter schools, are providing more learning time for disadvantaged students via longer school days and school years.
More time in school is still insufficient. Much of the achievement gap is created by large disparities in out-of-school learning opportunities. Many scholarship families can't afford private music lessons, summer camps, equipment fees for Pop Warner football, or gymnastic lessons. While most of these experiences are not academic, the development they nurture contributes to success in a variety of settings, including school.
The new Common Core State Standards, because they are more rigorous, will exacerbate the achievement gap in the short-term. This greater disparity will become permanent if we don't provide disadvantaged students with more access to in-school and out-of-school learning opportunities, and provide private school teachers with the training, technology and other support they need to successfully teach these new academic standards.
The concentration of high-poverty students in Florida private schools is growing as the number of tax credit scholarship students increases and more middle class families transfer from private schools to magnet and charter schools. This fall, more than 30 percent of Florida's private school students will be paying tuition using McKay scholarships for disabled students or tax credit scholarships for low-income students. These changing student demographics will put greater stress on already meager private school resources.
There is evidence that tax credit scholarships for low-income children help improve achievement in district schools, and my hunch is more will surface. As any educator will acknowledge, reducing the concentration of poverty in a school tends to help the remaining students, and tax credit scholarships are reducing the concentration in many district schools.
Parents in low-income communities need more accessible schools to choose from. More accessible schooling options give them a higher probability of finding the schools that best meet their children's needs. We also need better systems for helping parents choose their children's schools.
Parents want to be more engaged in their children's in-school learning, but most schools are not good at facilitating healthy parent engagement. Asking parents to teach their children at home what they failed to learn in school is a bad idea. Most homework contributes little to student achievement, and is often a source of undue stress in the home.
The strong sense of love and community in many private schools is a powerful asset. These feelings of unity and common purpose, along with the strong commitment of scholarship parents to their children's success, is why scholarship schools are able to accomplish so much with so few material resources.
The obstacles we face trying to improve public education, especially those related to generational poverty, are daunting. But I'm optimistic about the progress we're making. Parents are reasserting their authority to control their children's schooling, and this bodes well for the future.
Successfully addressing many of the challenges I listed above will be expensive, but so is prison. That's where many of our disadvantaged youth are headed if we don't properly educate them.