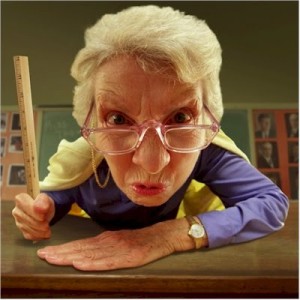 Earlier this week, University of Illinois Professor Chris Lubienski penned a thoughtful piece on charter schools and social justice. His central concern was markets could undermine the social justice aims held by many charter school advocates. Rather than focusing on providing quality education, Lubienski asserts charter schools may be self-selecting the best students and, in particular, weeding out the most disadvantaged students.
While the concerns are valid, the evidence against charter schools is scant and anecdotal and does not allow anyone to draw broad conclusions.
For example, Lubienski cited a recent story from the New York Daily News that showed the Success Academy charter school network has higher suspension rates than surrounding district schools. The anecdote highlighted a special needs student who had difficulty reading and threw temper tantrums in school – which included physically attacking a teacher and throwing objects. Ultimately that family withdrew from the school – something they wouldn't have been able to do in a traditional public school without a lawyer or school choice – because the mother was "tired of fighting" with school officials.
In another case, Success Academy admitted it didn't have the means to comply with a special needs student's Individualized Education Plan (IEP) and recommended the student be transferred to a public school that specialized in special needs education. The parent ultimately decided to stay and push the school to follow the IEP.
Suspensions, counseling and repeated parent-teacher meetings would have to be the most passive aggressive means of getting rid of bad students and probably not all that effective. A more effective means might simply be to expel the students outright.
The Success Academy charters aren't the only ones that have been accused of pushing out students. Critics have questioned why charter schools in the District of Columbia expel students at far higher rates than district schools. These charter schools – which enroll 41 percent of all students in D.C. – expelled 227 students in 2011-12 while the district schools expelled just three students.
The difference is substantial, but unless you have mind reading powers (or are a serial pessimist), it's still a pretty broad jump to assume the strict disciplinary procedures are intended to weed out low-performing students rather than promote safety and good citizenship.
As it turns out, there is no conspiracy theory here. For one, D.C. public schools banned themselves from expelling students back in 2009 unless the student committed a violent crime or drug offense, or brought a gun to school. Instead of expelling disruptive and bad behavior students, D.C. simply transfers these students to other schools, including to "alternative schools" which focus on troubled students.
Further complicating the equation is the fact that D.C. doesn't even track the number of students who are forced out of selective public schools to return to their neighborhood school because of poor grades or attendance problems. In other words, expulsion rates aren't apples-to-apples comparisons since public schools can transfer students to other schools while most charter schools cannot.
Nationwide, public schools suspended 6.8 percent of students but only expelled 0.2 percent of all students. However 1.1 percent of all students are attending alternative schools (this category does not include special needs or vocational schools).
How does this compare to those strict discipline charter schools in D.C.? Expelled students in D.C. charters amounted to 1 percent of the charter school student population – slightly less than the combined alternative school attendance and expulsions from U.S. public schools.
Furthermore, while the accusation that charter schools weed out low-performing students through disciplinary procedures hasn't been studied much, a recent report finds no such occurrence with charter schools in one large district. In fact, the same study found low-performing students were up to 5 percent more likely to transfer out of their traditional public school.
Even if the worst fears are true – and a few bad charter schools are abusing rules to weed out low-performing students – we must ask ourselves if it's worth condemning an entire system, and the 99 percent of students (most of whom are low-income) who remain enrolled. There are many earnest concerns about charter schools and school choice, but arguing from a few anecdotes while assuming the worst motivations isn't the best way to shape education policy.