After years of wrangling with charter school operators over questionable fees, one of Florida's biggest school districts recently developed new contracts that spell out what is – and isn't – allowed. But now that a new state law requires uniform contracts across the state, can the district enforce those rules in future contracts?
That's one of many questions facing the Florida Department of Education as it works with school boards and charter operators to develop a model charter school contract for 2014.
The idea is to level the playing field for smaller charter school operators trying to negotiate with the districts, said state Rep. George Moraitis, R-Fort Lauderdale, who sponsored legislation last session calling for the contracts.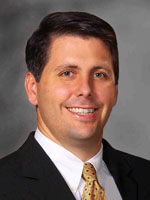 "We're just trying to make it easier for those who don't have the resources to hire lawyers or don't understand their rights,'' he said. "And, hopefully, make [the process] more efficient for everyone.''
The goal isn't to limit district authority, Moraitis said. In Florida, local school boards serve as charter school authorizers, approving applications and contracts, and overseeing operations. And Moraitis believes it should stay that way.
"We want the school board to be responsible for charters,'' he said. "But we don't want them to be unnecessarily regulating them.''
Critics, though, suggest unnecessary regulation can be in the eye of the beholder.
"We're not in support of having a standard contract because it's going to be so generic,'' said Jenna Hodgens, president of the Florida Association of Charter School Authorizers. "You know how different school districts are. We want to be positive and we understand [the charters'] side, but this really takes negotiation out of the process.''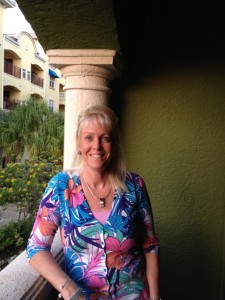 Hodgens is also charter school director for the Hillsborough County School District, the eighth largest district in the nation. Hillsborough drew up new contracts this year with a clause to address excessive parent fees at some of its 42 charter schools. As public schools, charters cannot require payments that resemble tuition. But the fees charged by a handful of charter schools fall into gray areas.
If the uniform contract doesn't address such fees, does that mean they're okay? Hodgens asked.
DOE officials have met with school boards and charter operators since July, after culling sample contracts from 20 districts and drafting a template. Participants have weighed in with suggestions and critiques. So far, the conversations have been healthy, said Adam Miller, who oversees school choice for the DOE. "Certainly there have been disagreements," he said, "but you're getting people from different experiences.''
Miller said having a standard contract helps speed up the negotiating process, but it doesn't take away the ability to negotiate.
"It's a starting point,'' Miller said. And one that doesn't necessarily give either side an advantage. Until now, districts got to put what they wanted into a contract. A uniform contract can still be amended to fit a need particular to a district or charter, "but they both have to agree on it.''
The authorizers' group isn't the only one concerned about the standard contracts. So is the Florida Consortium of Public Charter Schools, which has about 400 member schools across the state.
"We're a long way in my opinion from getting this settled,'' said Robert Haag, the Fort Lauderdale-based consortium's president. "We're trying to make (the contract) as lean and useful as possible. We don't want to be hamstrung by all the regulations like the districts.

"We want to have the freedom necessary to stay innovative,'' he said. "If you tie our hands, it makes it difficult to provide the services we know we can provide.''
A final draft goes to Gov. Rick Scott, Senate President Don Gaetz and House Speaker Will Weatherford on Nov. 1. Legislators will vote on the contract in the spring, Moraitis said.