Editor's note: Jon Hage is founder and CEO of Charter Schools USA. This post is the first in our #schoolchoiceWISH series.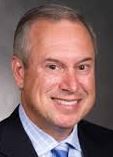 Now that the education reform movement has grown to nearly 2.3 million students in charter schools and hundreds of thousands more in other reform alternatives, it is my wish that education reformers avoid becoming like the very system we want to transform.
We don't want to be driven by adult interests. Nor do we want to become just another blob of regulation and red tape filled with political subterfuge that closely resembles the current broken K-12 traditional education system. The Ghost of Ed Reform Past would remind us that the traction the movement gained was due to the unwavering focus of putting students first; serving parents; our fortitude to challenge the status quo; and the determination to compete, grow and replicate no matter how hard the battle.
That wise old ghost would remind us of our nation's founders, who empowered the individual citizen to control government, not the other way around. Our past reveals hard-fought battles to protect the right of students to receive a great education regardless of economic status or geographic challenges.
The Ghost of Ed reform Present shows us current realities we don't want to admit. Arguments about who is right are trumping arguments about what is right. Millions of students every year miss out on a better educational option because the progress of reform laws and regulations lags far behind demand, with little outcry or protest from reformers themselves. It's as if we have our schools now and are afraid to risk fighting the next level of conflict for more choices, more funding and more educational freedom. Tragically, there are millions of students who will never recover from that missed opportunity. Even still, the ed reform movement grows, but only because destiny is set by the potential of our children. We owe it to them to reaffirm that the possibilities of education reform match their limitless potential.
So, what does the Ghost of Ed Reform Future have to say?
That maximizing the possible positive impacts of education reform begins with the reformer focusing on one student at a time. Scrooge woke up to change his ways and find the heart he had so many years ago forgotten. Our movement can't forget that WE are the revolution!
Our nation can ill afford to slow the progress that has been made. We must reinvigorate ourselves to fight for what's right while always keeping the focus on what's best for students. It is then that our future as a nation will be bright indeed. If, however, we allow ourselves to become just another special interest, our fate will be determined for us, our impact limited and our progress repealed. In a generation, we'll be remembered only as a small temporary movement that tried but failed to change public education. The future is ours to make. We have all the ingredients to make it great.
So, for a future we can all look forward to, I wish for a Scrooge-like wake-up call of renewed intensity and commitment to the fight for student-centered, parent-controlled, school-based freedom across every community in America.
Coming tomorrow: Robert Enlow, president and CEO of the Friedman Foundation for Educational Choice.