There's a noteworthy backdrop behind the tug-of-war over a proposed charter school for MacDill Air Force Base in Florida: The U.S. Department of Defense is re-thinking how its on-base schools serve military families. And charter schools are among the options being considered.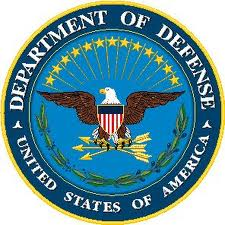 As part of an ongoing assessment, the DOD is looking at the costs and operations of 60 schools, on 15 North American military bases, to see if it can better balance expenses with the educational needs of its military families. The study, conducted by the Rand Corp., will look at school programs and performance, and offer recommendations that could result in some DOD schools becoming charters.
Although eight military bases across the country already have embraced the model, the DOD is not advocating charters or any other option, said Elaine Kanellis, a department spokeswoman. The nontraditional public schools, which tend to have lower per-pupil costs, are just one idea among several being considered.
Other alternatives include leaving the schools as they are, or closing them and transferring students to local district schools. The department also could create a new public school district under state law.
"There is no one-size-fits-all solution,'' Kanellis said.
Rand will talk with focus groups of parents, teachers, military personnel and education experts. The nonprofit think tank also will compare the performance of DOD schools to surrounding schools. A final decision will be made at the Pentagon level when the study ends, sometime after the summer. 
It costs $375.7 million for the department to operate its U.S. schools, which serve nearly 23,000 students in seven states. The first DOD schools were established in the 1950s in states that prohibited racially integrated education. Some also opened in states where local facilities were unable to provide an appropriate education.
According to the local school district, MacDill Air Force Base, home to U.S. Central Command, once had a DOD school. Tinker Elementary, named for Gen. Clarence Tinker, the first U.S. general to die in World War II, became a district-run school in 1952. It's an A-rated school that serves mostly military families, but it's at capacity and doesn't offer a middle school option – something MacDill officials say they want and need on base.
About 600 families are expected to move into new military housing this year, and the base serves another 13,000 families across the region. Having a second, larger school on site – and one that could set its own curriculum – would allow for more opportunities to address needs specific to military kids, supporters say.
The DOD no longer opens schools on bases, and the district hasn't been able to guarantee it can expand Tinker, a proposition estimated to cost around $4 million. That prompted MacDill to partner with the nonprofit Florida Charter Educational Foundation, which applied with the Hillsborough County school district in August to open the K-8 MacDill Charter Academy.
The School Board, which authorizes charters in its district, denied the request in December, citing concerns with school governance and other issues. Organizers plan to appeal the decision to the state Board of Education, which can overrule the district. If they prevail, the school could open in the fall.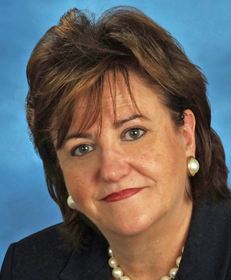 In the meantime, district Superintendent MaryEllen Elia has created a task force to study the issue and strive for a compromise. Some members gathered for the first time last month during a meeting that wasn't publicly noticed.
Among the ideas discussed: expanding Tinker to include grades 6-8, and adding the lower grades to a nearby middle school, graded a C by the state, which currently accommodates military children.