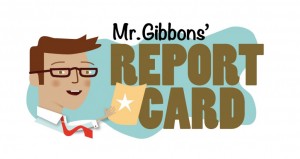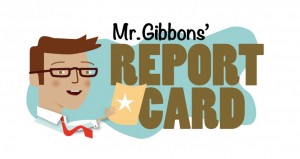 Missouri Board of Education
The Missouri State Board of Education took steps this week to curtail public school transfers between school districts. State law currently allows students in failing public school districts (read unaccredited districts) to transfer to higher-performing districts. Receiving districts were required to accept all students, and sending districts were required to pay whatever was required.
In the first year, the Normandy School District outside St. Louis saw more than 900 students – about a quarter of all students – flee its borders to neighboring districts. That resulted in the district falling into financial insolvency before finally being taken over by the state.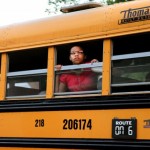 Now that the state is in charge, it is trying to curtail transfers. The state will now limit payments to $7,200 per student; receiving districts may refuse transfers; and students must have attended a Normandy school for at least one semester during the 2012-13 school year. That last rule guarantees 131 students will be forced back into schools they just escaped. And that is a big problem considering some were willing to travel three hours a day to attend the school they wanted.
Worse still, the state is "resetting" the district's accreditation status for three years to prevent any future students from leaving the district.
For students in Normandy Public Schools, school choice is limited to other public schools outside the district. School choice opponents can't muddy the debate by claiming profit motives, or arguing that choice schools operate under a different set of rules, or lack accountability. With public school choice the issue boils down to its pure essence: finding the right school for that individual child. Any excuse to limit or eliminate that kind of choice can't be focused on the students.
Grade: Needs Improvement
Rep. Marcus Brandon and Rep. Edward Hanes Jr.
Late last week, Democrats in North Carolina attempted to kill the state's new voucher program by axing the $10 million appropriation in a budget amendment. Republicans mounted a defense, but according to Ann Doss Helms, a journalist at the Charlotte Observer, the most vigorous support for vouchers came from two Democrats.
Rep. Marcus Brandon argued public schools in his district weren't enough to meet student needs. He didn't blame public school teachers or principals, but a "bad system." Brandon was troubled by his party's unwillingness to support learning options for low-income students. "There is nothing unconstitutional about giving poor and minority children the same opportunity as other children," he argued.
Rep. Edward Hanes Jr., meanwhile, called out members of his caucus. He noted several of his party's members send their own kids to private schools, but want to deny the same options for low-income parents who need help paying tuition.
The amendment to kill the program failed 43-71.
Grade: Satisfactory
The Grand Forks Herald editorial board
Republicans in North Dakota hold a supermajority, so they should be able to pass anything they want. But to date, that hasn't included legislation promoting vouchers and charter schools. A recent Grand Forks Herald editorial said Republican reluctance to pass school choice bills was a "paradox." But it is only a paradox to those who simply think school choice is a Republican vs. Democrat issue.
The editorial board believes North Dakota Republicans vote against vouchers and charter schools because "North Dakotans still believe they get good value for their dollar" when it comes to K-12 education.
The state does get some decent value: Per-pupil spending ranks 21st in the nation, and NAEP results tend to be above average. But when controlling for low-income students, Kentucky, Indiana and Florida get similar results while spending about $2,000 less per pupil. When you consider ND's student population is 83 percent white and Florida's is 42 percent white, the value-per-dollar in ND seems a little worse.
The editors argue this "good" value will help the teacher unions "fend off another round of school choice bills." But despite noting union opposition, they overlook that teacher unions might have a strong impact on rural Republicans. Indeed, school districts tend to be some of the biggest employers in rural areas. So on education issues, rural Republicans face the same special interest political pressure as Democrats.
For them to vote against school choice isn't a paradox. It's power politics.
Grade: Needs Improvement