The advent of charter schools has presented traditional public schools with new competition that is often subject to less regulation.
Rather than stifle that competition, why not level the playing field, by giving district schools more flexibility?
Over the years, Florida lawmakers have pursued arrangements along those lines. An early attempt, as the Gradebook notes, ultimately faded without yielding much lasting change. A more recent effort, allowing districts to set up "Innovation Schools of Technology," has yet to get serious traction.
This year, state legislators have proposed a new approach that would allow school districts to offer select principals a charter-like exchange. School leaders could receive greater control over their budgets and hiring, as well exemptions from certain state and local rules. In return, they would have to meet academic performance goals.
One thing may bode well for this latest effort. It's already starting to get backing from district leaders.

Last week, Broward County Public Schools Superintendent Robert Runcie told the House K-12 Subcommittee that he sees two potential applications for the proposed "principal autonomy" program.
He said it would allow top-performing schools that already "have high-quality instruction going on" to serve as proofs of concept, from which other schools in the district could learn.
The promise of greater operational freedom could also bolster one of his planned initiatives, aimed at bringing top administrators into low-performing schools. He said he wants ambitious administrators to present ideas for turning those schools around, in a "'Shark Tank' type of interview process." Those with the most compelling plans could receive up to $25,000 a year in financial incentives to put them into action.
"I would love for them to have this kind of autonomy and flexibility over their schools and their budgets, so they can do whatever it takes to ensure that those schools that have been chronically under-performing have the best opportunity to be successful," Runcie said, while testifying in favor of a revised version of HB 357.
The bill is sponsored by Rep. Manny Diaz, a Hialeah Republican and former public school administrator. It would create a pilot program, allowing six school districts to present autonomy plans for up to three schools to the state Board of Education. If the program succeeds after three years, he said he would like it to expand.
"I'm willing to go further, but I want to make sure people are comfortable," he said. "We want to show that if you put the right leader in the right situation, and give them the resources, that they can achieve."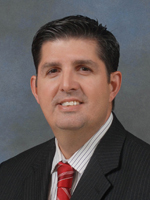 Charter school advocates elsewhere are promoting similar ideas for district schools. On Sunday, Michael Petrilli, the president of the Thomas B. Fordham Institute, told a gathering of New York school district leaders that, rather than pushing back against charters, they should seek comparable operational freedom for their schools.
And if you are frustrated by comparisons between your schools—your over regulated, hyper unionized schools, and the autonomous charter sector—you are right to be. But here's my advice: Don't fight em, join em. Ask for similar freedoms. Ask for similar autonomies. And if that fails, use chartering to advance your own goals. Stop fighting with one hand tied behind your back—tied up with red tape. Cut the ties. Come out swinging.
Runcie appears to be among the district leaders interested in taking such an approach. In addition to supporting the autonomy legislation, his district (which is the second-largest in Florida and among the 10 largest in the country) has been slated to take part in a charter school collaboration program, which could target some of its most undeserved neighborhoods.
Appearing before a separate legislative panel last week, he said the flexibility that charters enjoy under state regulations and class-size limits should begin to "migrate" into other public schools.
"At the end of the day, we're introducing charters to create these innovations, to create higher performance, and we should all be learning from that," he told the Senate Appropriations Committee. "It should be able to help raise performance overall, for both traditional (schools) and charters."