Florida is one of the leading states in the nation for public school choice. Its charter schools are widespread, often serving rural or suburban areas. Nevertheless, the state is home to more than its share of charter school "deserts," according to a new report from the Thomas B. Fordham Institute.
The charter-friendly think tank used data from the U.S. Census Bureau to map high-poverty areas around the county. It counted a string of three Census tracts with high or moderate poverty levels, and no charter schools, as a desert. Florida is home to 20 such areas.
Looking at the report, and three urban areas it highlights, offers several takeaways for Florida's charter school movement.
This is why 'Hope' matters.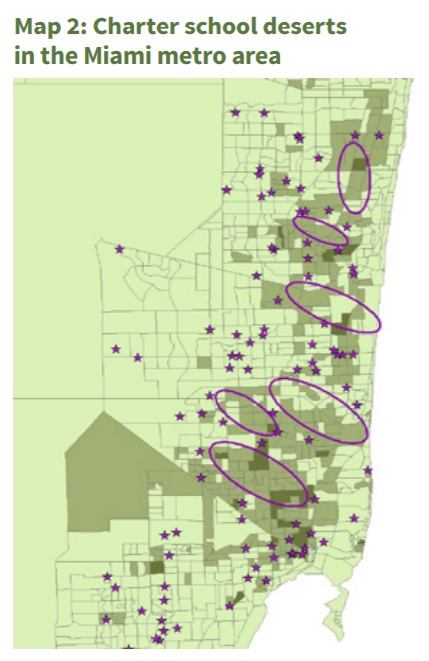 When House Speaker Richard Corcoran started pushing his Schools of Hope proposal, he pointed to the dearth of proven charter school operators in Florida's most disadvantaged communities. One Fordham map zooms in on South Florida and helps illustrate his point.
One charter school desert yawns between Miami's Little Haiti neighborhood and Opa-Locka. Some Mater Academies and the state's only public charter boarding school dot its edges. A new KIPP school is on the way. Another desert lies near Miami Gardens — another predominantly black community.
More deserts lie to the north, in Broward County. Robert Runcie, Broward's school superintendent, sought to build an oasis with a charter school collaboration initiative that targeted a desert near Fort Lauderdale. But the school board overruled him.
Think beyond urban.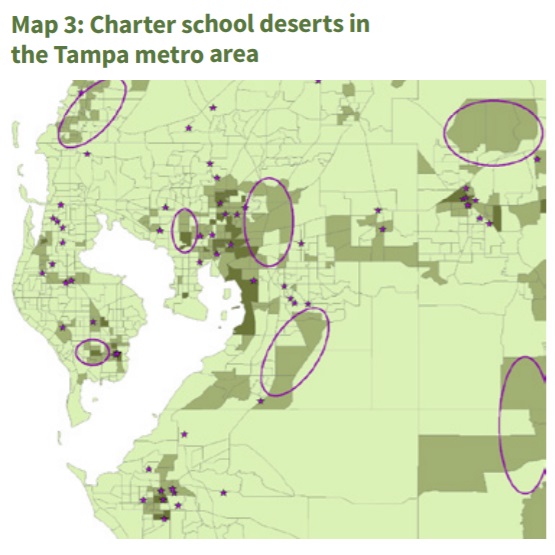 One of Florida's first Hope Operators is IDEA Public Schools. The South Texas charter school organization is looking at the Tampa Bay region. This map shows deserts in urban areas like South St Petersburg and an area east of Tampa served by a new Cristo Rey Catholic High School. But it also shows a rural desert within the massive district. It lies in Eastern Hillsborough County, where a lonely dot represents a charter school devoted to migrant farmworkers.
Consider all the options.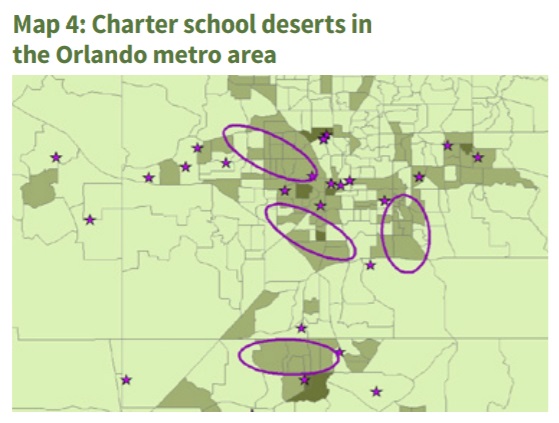 In the Orlando area, one desert lies west of downtown, bordering Pine Hills. This area happens to be a hotbed of private school choice. It's home to the largest ZIP code for tax credit scholarship participation.  It's served Orange County Public Schools, which has relatively low charter school participation for a Florida urban district.
But to the south lies Osceola County. School district officials there have turned to charter schools to help absorb massive population growth, fueled in part by an influx from Puerto Rico. Northern Osceola may not remain a desert for long.