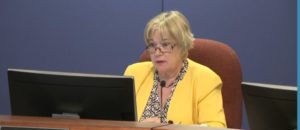 A South Florida charter school organization saw a setback in its plans to expand into Sarasota County. Pinecrest Academy now faces a familiar dynamic. A divided school board rejected its application. Now it will likely head to a state appeals process.
But the debate surrounding the 4-1 school board vote underscores a rising trend, in which charter school applications face organized opposition. In this case, a local group called Protect Our Public Schools rallied activists who lined up in opposition before the Sarasota County School Board. They criticized Academica, the management company behind the proposed charter, citing a hard-hitting Miami Herald investigation of its business practices. They also framed the decision over one charter school application as part of a larger fight over the future of public education.
Several board members noted most of the charter schools in its community are homegrown nonprofits who enjoy good relations with the district — and highlighted a contrast."I don't think it's a good use of our tax dollars to turn it around and give it to a for-profit company that's out of the county," said Shirley Brown.
Another board member, Bridget Ziegler, disagreed. She noted Pinecrest's application met most of the district's criteria. Though the district review committee dinged its parental involvement and transportation plans, she said it scored better than others she'd seen.
More broadly, Ziegler said she welcomed competition from charter schools. She said it pushes the district to serve students better and diversify its own offerings.
"I think that's to the betterment of our entire Sarasota County school community," she said. Then she added: "I don't think we should deter ourselves and not be up for the challenge to make our schools the best choice."
Ziegler raised concerns about legal fees if the charter school organization appealed its denial to the state appeals commission. Most observers seemed to agree the board's decision would be appealed, setting up an eventual vote by the state Board of Education.
After the vote, board chair Caroline Zucker exhorted the assembled activists to channel their energy toward Tallahassee.
Correction: An earlier version of this post incorrectly stated the vote count.