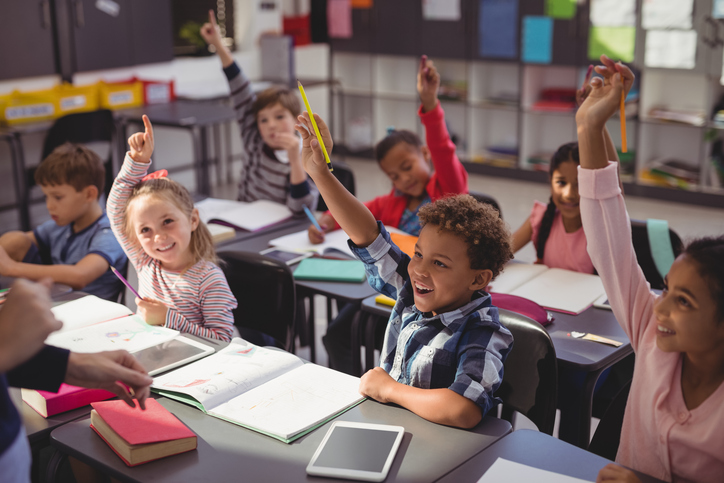 The nation's largest private school choice program is popular among parents, with 92 percent reporting they are satisfied with the Florida Tax Credit Scholarship and 89 percent reporting they are satisfied with their chosen schools, according to survey results released Tuesday.
The survey by the advocacy and research group EdChoice is the latest, and largest, survey of private school choice parents, and asked a number of questions beyond simple satisfaction. Researchers Jason Bedrick and Lindsey Burke wanted to know what difficulties parents faced and what factors they considered when choosing a private school, as well as the level of parental involvement.
To conduct the survey, EdChoice emailed questions to more than 66,000 parents who applied for and received a Florida tax credit scholarship for their child. The 17-year-old program is available for lower-income families and administered by nonprofits such as Step Up For Students, which co-hosts this blog. It serves about 100,000 students. Their average family income is $25,740 a year.
EdChoice received complete responses from 14,752 parents. Respondents were 33 percent white, 30 percent Hispanic and 30 percent black.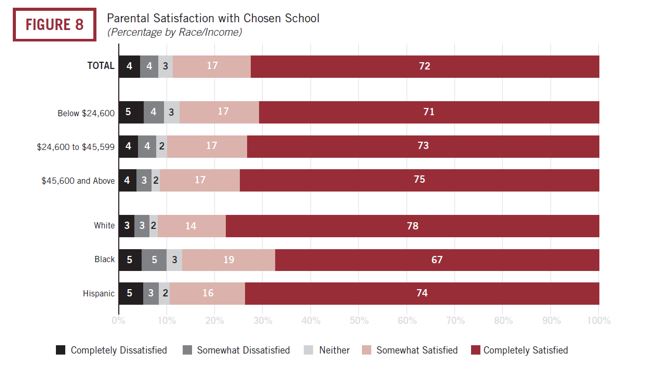 Of the respondents, 89 percent were "completely satisfied" or "somewhat satisfied" with their chosen private school, while 8 percent were "completely dissatisfied" or "somewhat dissatisfied."
Past surveys of Florida Tax Credit Scholarship parents found similar results. A 2009 survey by education researcher David Figlio found 95 percent of parents had favorable opinions of their chosen private school. In a 2009 survey by EdChoice, 54 percent of parents rated their school 10 out of 10, while another 40 percent rated their school a 7, 8 or 9 out of 10.
Parents who responded to the new EdChoice survey were overwhelmingly satisfied with their child's academic performance, happiness at school, relationship with teachers, safety and discipline. More than a dozen environmental factors received satisfaction ratings of 90 percent or higher.
Most parents (89 percent), reported finding a private school was "somewhat easy" to "very easy," with 40 percent having been referred by a friend or relative. Among parents reporting difficulty finding a good school, 36 percent reported a lack of options nearby and 30 percent reported transportation difficulties.
Parents offered a variety of reasons why they selected a private school. Religious instruction (66 percent) and morals/character/value instruction (52 percent) percent were the top two reasons. Other important influencing factors included "safe environment" (39 percent), "academic reputation" (34 percent), "small class size" (31 percent), and "small school" (21 percent).
Though most families lived within 20 minutes of their chosen school, transportation issues were cited as a major concern for parents who were dissatisfied with their school. Transportation was also the most important factor (47 percent) for parents who withdrew their child from a private school, followed by academics (45 percent).
When asked where they would enroll their child if they did not have the scholarship, 58 percent of parents said they would send their child to a district public school, 13 percent said a charter school and 15 percent said a private school.
Parents also reported a change in behavior since enrolling their child in a private school.
After switching from a public to a private school, 77 percent of parents said they received more communication from teachers and 72 percent reported participating in more school activities. After making the switch, black parents (58 percent) were more likely than any other group to report working more with their children on homework than before.