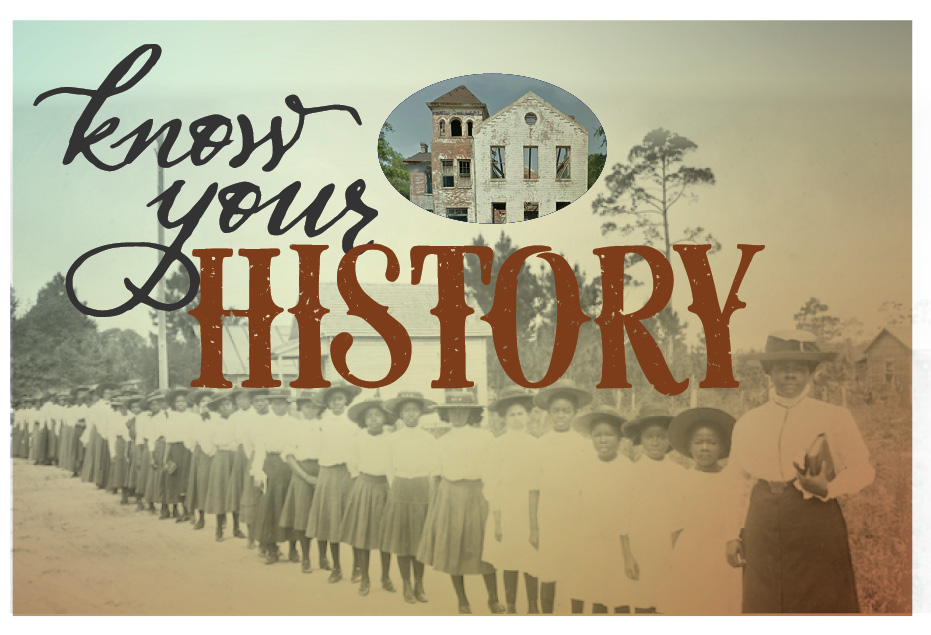 Editor's note: Each Saturday in October, redefinED is reviving a post from our archives that speaks to the rich and sometimes surprising history of education choice in the United States. Today's post, which first appeared in July 2017, chronicles several chapters from the movement's rich past.
In the 1900's, Mary McLeod Bethune founded a private vocational school as an alternative for black students Florida had relegated to separate-and-unequal public schools. In the 1910's, a group of Catholic nuns clashed with segregationist politicians. Their crime? Educating black children. In the 1960's, civil rights activists sought to protest schools that systematically shortchanged black students. So they created their own.
Fast forward to 2017. Politicians can no longer segregate public schools by law. State constitutions in Florida and elsewhere mandate public school systems that provides for all students according to "uniform" funding standards. Educators who, like their predecessors of the last century, want to create alternatives that better serve their communities, no longer face prosecution. And they have new options that didn't exist a century ago. They can start new private schools. 
In Florida, if they comply with state regulations, their students can turn to one of the nation's four largest private school choice programs* to help pay tuition.
A long, winding road brought us here. It includes some dark passages that, recently, became fodder for scurrilous attacks on the school choice movement. Randi Weingarten, president of the American Federation of Teachers, called scholarship programs like Florida's "only slightly more polite cousins of segregation."
Her charge rests on a short-lived, but real, chapter of history. Just weeks after the U.S. Supreme Court outlawed segregated public schools in Brown v. Board of Education, Southern politicians began devising a "massive resistance." In some communities, they even shut down public schools. In their place, they let students take tuition tax credits to attend private "segregation academies."
The Center for American Progress chronicled that episode in a recent (and flawed) report. It unveiled the research at an event hosted by Weingarten's group. The report focuses on Virginia's Prince Edward County, where segregation academies flourished. Courts put the kibosh on those efforts by the end of the 1960s, and definitively outlawed them in the '70s.
Still, as they responded to some pushback on their report, the CAP authors argued the school choice movement has failed to reckon with this history. That's not quite right.
In fact, a group of progressive school choice thinkers confronted that history while it was unfolding. The authors of a 1970 report looked with concern at attempts to evade court-ordered desegregation through so-called freedom of choice. They concluded:
It would be perfectly possible to create a competitive market and then regulate it in such a way as to prevent segregation, ensure an equitable allocation of resources, and give every family a truly equal chance of getting what it wants from the system.
That group was led by Harvard sociologist Christopher Jencks. Meanwhile, on the West Coast, liberal academics with an eye toward equity also began crafting visions for vouchers that would still be timely today.
The intellectuals of the Voucher Left sometimes crossed swords with the likes of free-market economist Milton Friedman. He launched the "Voucher Right" with a seminal essay calling for vouchers — coincidentally around the same time southern racists were hatching plans to resist segregation. As Rick Hess and Matt Barnum note, Friedman drew not on segregationist impulses, but on the ideas of 19th century philosopher John Stuart Mill.
In 1990, John Chubb and Terry Moe pushed Friedman's ideas further in their influential book Politics, Markets and America's Schools. They argued, in brief, that education bureaucrats had sapped schools of their vitality. The solution, in their view, was to create a new public education system that encompassed all schools — including those considered private — and give students the means to choose among them.
That same year, the voucher left and voucher right found a way to work together. Urban progressives like Wisconsin state Sen. Polly Williams joined forces with Friedman acolytes in the Republican Gov. Tommy Thompson's administration to create the first modern voucher program.
That wouldn't be the last time they joined forces. Last year in Florida, school choice advocates led by Martin Luther King III rallied to protect the nation's largest private school choice program, which this year will serve more than 100,000 low-income and working class students — 70 percent of them children of color.
That program was created under Jeb Bush, a Republican governor, and expanded through multiple pieces of bipartisan legislation. The protest challenged a lawsuit led by the president the American Federation for Teachers' Florida affiliate. And that lawsuit ultimately failed.
This brings us back to the Center for American Progress.
Randi Weingarten leads a national organization that has battled private school choice at every turn, and repeatedly lost. When some Voucher Left ideas first gained traction in Washington (albeit in milder forms, like private school tuition tax credits), nationwide teachers unions began wielding their newfound influence in the Democratic Party to stamp out support.
It's hardly out of character for the unions to attempt to cast voucher advocates as racists, amp up their calls the slow down charter schools, or attempt to tie every diverse corner of the school choice movement to President Donald Trump.
The question is why a center-left think tank, long known for its reasonable positions on education reform, would work so hard to help them, resting its attacks on such a thinly constructed factual foundation.
Note: See also this article by Andrew Rotherham, which traces a similar historical arc.
*The four scholarship programs are Tax credit scholarships, McKay and Gardiner Scholarships for children with special needs, and Voluntary Pre-K scholarships.