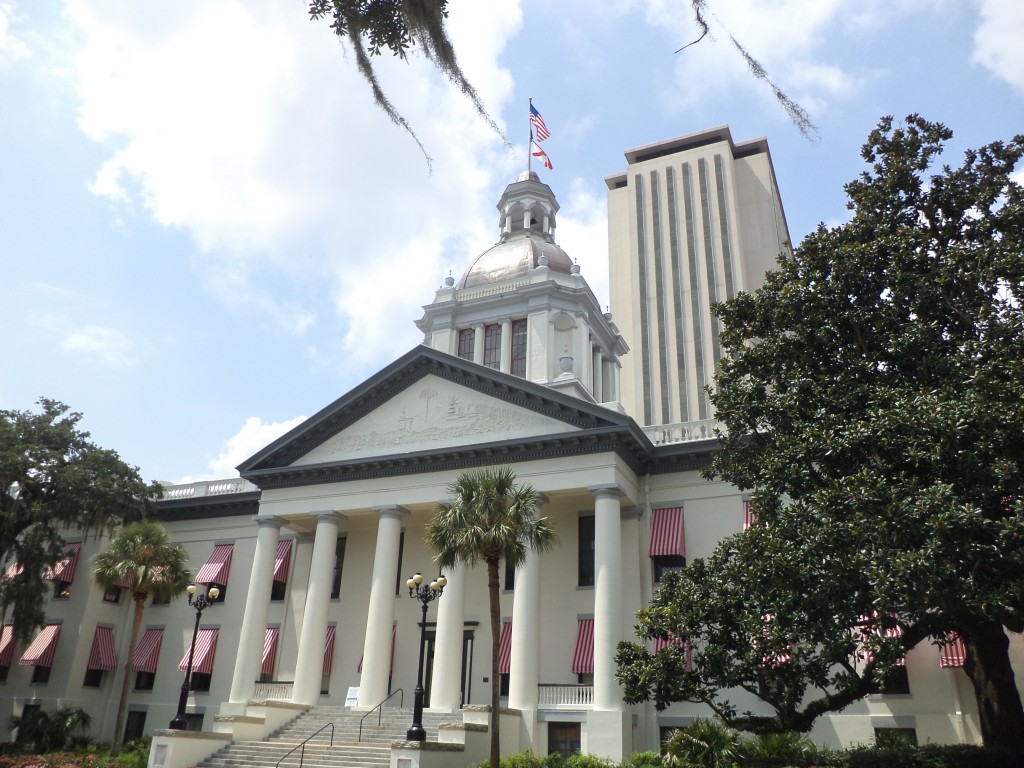 The Florida House passed a bill today that would expand and align two state scholarship programs that provide education choice to economically disadvantaged students. A similar Senate bill is scheduled to be heard Tuesday.
The House voted 81 to 39, with eight Democrats joining the Republican majority, to approve HB 7067. The  bill is aimed at aligning policies between the new Family Empowerment Scholarship, adopted last year and serving 18,000 students, and the Florida Tax Credit Scholarship, created in 2001 and serving 108,000 students.
Both scholarship programs serve students from lower-income and working-class families. The primary difference is that the Florida Tax Credit Scholarship is funded by corporations that receive a 100 percent tax credit, and the Family Empowerment Scholarship is funded directly from the state education budget.
Both the House and Senate  bill, SB 1220, would increase the allowed enrollment growth in the Family Empowerment Scholarship. Under current law, the program can grow by up to 0.25 of total public school enrollment each year, which is roughly 7,000 students. SB 1220 and HB 7067 both increase that growth to 1 percent, or roughly 28,000.
The vote followed an hour and 45 minutes of emotional debate from representatives on both sides of the issue, as some told stories about their own lives.
"In New York City, I went to a public school," said Rep. Susan Valdes, D-Tampa, whose family immigrated to the United States from Cuba. "We moved to Miami. Later I found out why. My mom and dad wanted something better for me."
When her father died a few years later, her mother could no longer afford the small private school Valdes had been attending. The family later moved to Tampa, where Valdes graduated from a public high school. Valdes held up a lanyard from her public high school that she wears on the House floor with pride.
"I love the public schools," said Valdes, who voted in favor of the bill today as well as for the Family Empowerment Scholarship bill passed last year. "I also know in my district … many like my parents needed and wanted a choice because things weren't going right in their public schools. We have to be able to open our hearts to a single mom's decision where to place their child in a school."
Rep. Anika Tene Omphroy, D-Sunrise, reversed her previous position and joined the other Democrats this year in supporting the bill.
"I had voted against this, but I will be voting for it because I believe it's the right thing for my community," she said.
The bill's sponsor, House Education Committee Chairwoman Jennifer Sullivan, R-Mount Dora, said the bill creates more opportunities for disadvantaged students.
"For those who cannot afford the good school districts, this creates a pathway," she said. Sullivan also encouraged critics to visit "just one program" and "you will see how life changing and meaningful these opportunities have been."
She said the root of the debate over education choice stems from a political philosophy: "Do you believe that government knows what's best or that parents do? I will always side with parents."
The House and Senate bills give clear priority to renewal students in both programs and provide for a gradual increase in household income eligibility over time. That provision allows the eligible income level in the Family Empowerment Scholarship, currently 300 percent of federal poverty, to increase by 25 percentage points in the next year if more than 5 percent of the available scholarships remain unawarded.
The income limit for Tax Credit Scholarships would remain at 260 percent of poverty.
Other parts of the bill approved today included:
·         Allowing Florida Tax Credit Scholarship students to continue receiving the scholarship until they graduate from high school or turn 21, aligning it with the Family Empowerment Scholarship provision. Now, Florida Tax Credit students must reapply each year.
·         Allowing Florida Tax Credit Scholarship students whose scholarships were not renewed due to a lack of funding to transfer to the Family Empowerment Scholarship.