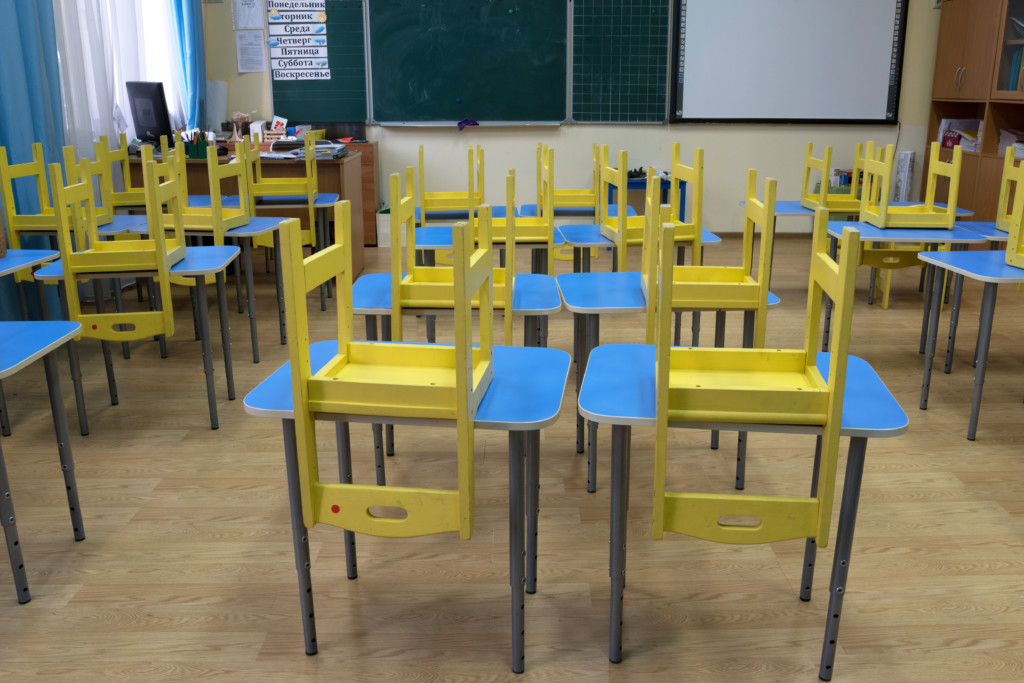 Families will remember March 2020 for how quickly state officials closed schools due to the coronavirus outbreak. If schools want to offer parents and children continuity and stability, educators and policymakers must focus in April on jump-starting instruction while students are at home.
Yet some state policymakers are finding new ways to limit learning options during the pandemic. A Portland, Ore., news source, the Willamette Week, said Oregon officials closed brick-and-mortar schools along with full-time virtual schools – "the definition of social distancing," according to the news site.
Now, state officials are calling for districts to submit distance learning plans by April 13, but as the Wall Street Journal reported, along with at least one virtual school in the state, the Oregon Department of Education is not allowing students to transfer into virtual schools while schools are closed.
Back east, as of April 1, all Pennsylvania schools, including virtual charter schools, are closed "until further notice." Gov. Tom Wolf even signed a bill that will withhold state spending for new students who enroll in virtual schools.
David Hardy, founder of Boy's Latin of Philadelphia, said in a webinar last week focused on charter school activities during the pandemic that Philadelphia district administrators told teachers to stop developing online resources.
"Some teachers who, as soon as this thing hit, they were good teachers and were already connected with their classes," Hardy says. "They didn't have to wait for somebody downtown to tell them to do that."
Hardy continued: "What happened, though, was that the [Philadelphia] school district stopped them from doing this."
Hardy, who also serves as school board chair for Ad Prima Charter School, said his school is not waiting for the state to issue instructions; the school plans to distribute laptop computers to students without devices at home.
"When you look at how people have responded, it's my opinion that the charter schools are really out front in this, right away," Hardy said.
As adults scramble to help children adapt to changes brought on by the virus, our K-12 students do not need perfection. But they do need parents and teachers alike to try.
In Maryvale, Ariz., west of Phoenix, teachers at Western School of Science and Technology (WSST) made sure students could use school devices at home while schools are closed. Eighty percent of WSST students speak a language other than English in their homes, and 95 percent qualify for free or reduced-priced meals, said school director Peter Boyle.
Prior to the pandemic, WSST students divided their time between online instruction and interactions with their teachers.  
"We have a significantly high degree of technology penetration and familiarity that allows for a pretty quick switch to this remote learning plan," Boyle said.
His teachers developed a system of academic playlists, where students access instruction in small bits – 1- to 2-minute segments in some cases.
"A playlist is a personalized learning plan," Boyle said. "Each teacher populates a playlist, which has about 200 minutes of content, from the online learning programs or from reading materials that we can push out to students."
Students can choose the order in which they complete the work. Additionally, the school is building on its existing routine of part-time virtual instruction now that all instruction must be online.
In South Carolina, the Charter Institute at Erskine is encouraging all schools to take a similar approach and learn from existing full-time virtual schools. The school is building a library of web videos using the virtual schools to help brick-and-mortar teachers adjust, said Vamshi Rudrapati, director of the Institute.
Julie Phillips, 2019 Charter Institute teacher of the year, who is a virtual school teacher, said in an interview that the best solution, even for teachers who are not experienced with online instruction, is to help students continue "to master and build existing skills."
"Look at it week by week," Phillips said. "Every subject that we want them to work on for Monday, use it as a checklist. Check it off, then go to the next subject."
Many teachers, especially in charter schools, are trying to reach students during the virus, and state officials should encourage these efforts. The pandemic forced physical separation on family, work, and school communities, but it shouldn't separate teachers and students from ingenuity.