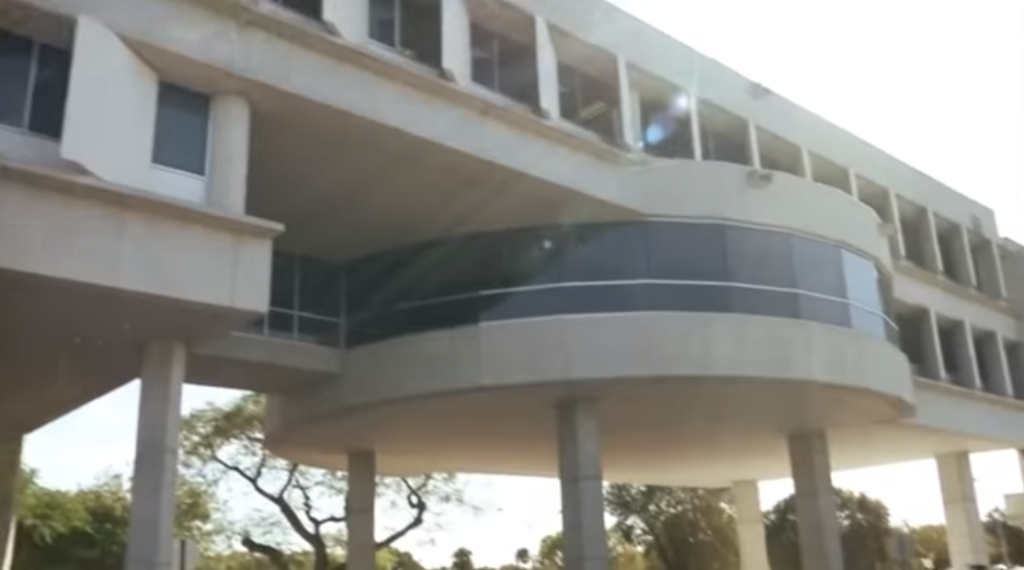 Miami-Dade County Public Schools, where nearly three-quarters of students are enrolled in choice programs, led Florida once again on U.S. News & World Report's annual list of the nation's best public high schools released earlier this week.
School for Advanced Studies, the top public high school in Florida, was the fourth-best high school in the nation, improving upon last year's rankings of No. 2 and No. 26, respectively. The school is a combined effort of Miami-Dade County Public Schools and Miami-Dade College that allows students to complete their last two years of high school while attending the state college and earning credit toward an associate degree.
Five other Miami-Dade schools, all either selective magnets or charter schools, ranked in the top 10 in Florida and top 100 nationally: Young Women's Preparatory Academy, No. 3 in Florida and No. 52 nationally; Design and Architecture Senior High, No. 6 in Florida and No. 72 nationally; Archimedean Upper Conservatory Charter School, No. 7 in Florida and No. 74 nationally; International Studies Charter High School, No. 8 in Florida and No. 83 nationally; and Jose Marti Mast 6-12 Academy, No. 9 in Florida and No. 94 nationally.
"M-DCPS continues to demonstrate that our district … is a leader in academic performance, and that includes providing our students with a remarkable range of educational opportunities," superintendent Alberto Carvalho said in a news release issued by the school district.
All six schools have minority populations between 74 and 96 percent. The percent of students who qualify for free and reduced-price lunch, generally an indicator of poverty, ranges from 36 percent to 74 percent, with two schools – International Studies Charter High School and Jose Marti Mast 6-12 Academy – qualifying for Title I funds.
Carvalho, a long-time supporter of education choice, decided years ago to embrace rather than fight the opportunities that come with customization. Unlike other school districts that have resisted efforts to establish charter schools or have opposed programs that provide scholarships to private schools, Miami-Dade chose to be leaders in the movement and provide robust choice within the public school system.
"We recognized … that the choice tsunami was upon us," Carvalho told redefinED in a podcast last year. "And I was not going to do what lot of my colleagues did. Which is, 'Let's hope and pray it doesn't hit us. Or let's just allow this to go through. Like all things, this is a fad that will go away.'"
Instead, Carvalho anticipated the policy shift taking place in Florida and throughout the country.
"And we were right," he told redefinED. "It has, quite frankly, materialized exactly as we predicted. But rather than being a spectator, or a victim of it, we were an active participant in it."
School of Advanced Studies principal Omar Monteagudo said the U.S. News rankings are a reflection of the work educators at the school have undertaken to elevate rigor and accountability.
"Truly, it comes down to all stakeholders committed to the school core values – working collectively and intentionally – on providing our students with a first-rate education," Monteagudo said.
Each year, U.S. News & World Report publishes the rankings of 18,000 public high schools based on a review of 24,000 schools in all 50 states and the District of Columbia. The magazine analyzes schools relative to college readiness, math and reading proficiency and performance, underserved student performance, college curriculum breadth, and graduation rate.
This year, all top 100 schools were either specialized, magnet or charter schools.
Other Florida schools making the top 100 were Pine View School in Sarasota, No. 24; Westshore Junior/Senior High School in Melbourne, No. 53; Stanton College Preparatory School in Jacksonville, No. 62; and Edgewood Junior/Senior High School in Merritt Island, No. 95.