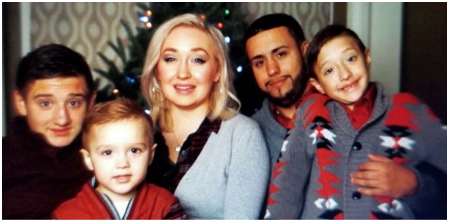 When Katrina Olguin applied for private school scholarships for her sons, she probably never imagined she would be disqualified for being over the income threshold – by less than $50.
Unfortunately for Olguin, of West Allis, Wisconsin, her state's Department of Public Instruction rules prohibit parents from reapplying in the same year, even if they amend their application.
The Wisconsin Institute for Law and Liberty believes that rule is illegal and has filed suit on behalf of Olguin and her sons.
According to the institute, Olquin reapplied for the Wisconsin Parental Choice Program after making legal contributions to her IRA so her family was again income eligible. The state denied the application, citing the rule prohibiting same-year reapplication.
Wisconsin's scholarship program provides scholarships to low-income and working-class students. Household income must be at or below 220 percent of the federal poverty level, or about $66,000 for a family of five.
"We were just $47 over and I did everything to adjust it legally," Olguin wrote in a blog post that was published on Medium. "And then they were just like, no, sorry."
According to the article, Olguin wants three of her sons to attend Heritage Christian Schools, a high-performing school her two older sons attend and where she is a teacher. The school attempted to appeal on Olguin's behalf, but the Department of Public Instruction still would not consider the application.
The Wisconsin Institute for Law and Liberty claims the rule is illegal because the Department of Public Instruction was "required to proceed through a rulemaking process outlined in state law," including allowing public review and comment, but failed to do so.
"DPI's job is to facilitate education in Wisconsin," wrote Lucas Vebber, a lawyer for the institute. "But too often DPI finds ways to work against families and schools in the parental choice program."