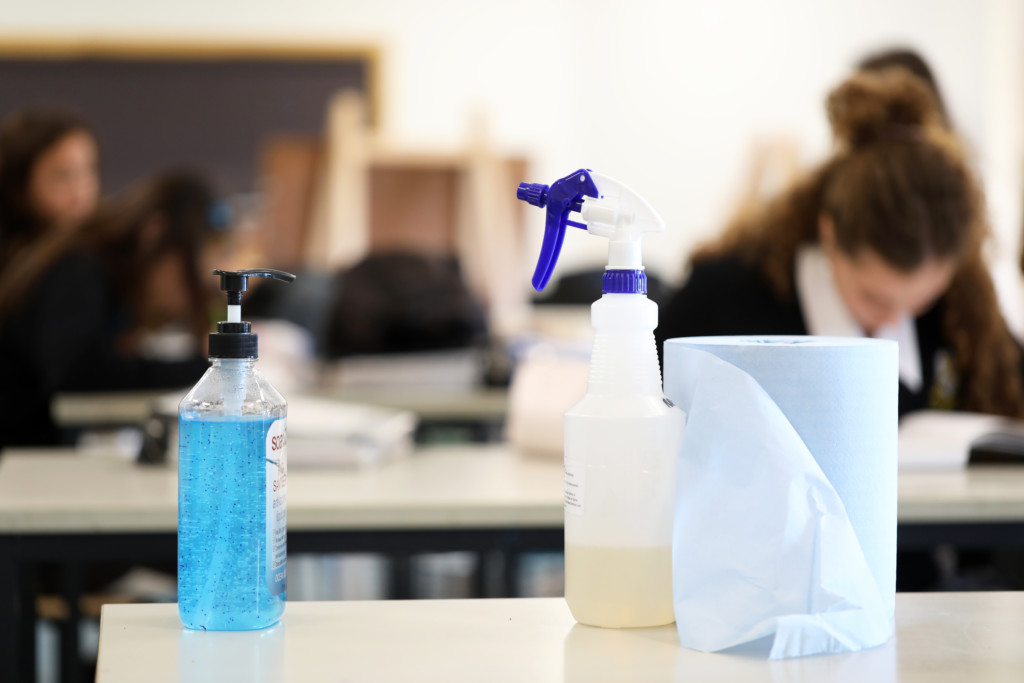 Florida students who attend private schools on state scholarships will be allowed to participate in any innovative learning options their schools offer during the first half of the academic year without losing their financial aid, according to new rules issued today.
As part of an emergency executive order governing the reopening of all schools in August, Florida Education Commissioner Richard Corcoran is allowing for flexibility in the  state law requiring all scholarship students to "maintain direct contact with teachers" to keep their state scholarships.
According to the executive order, "the temporary and limited nature of the waiver of statutes and rules is necessary to respond to the pandemic." All schools, including charter and private schools, must offer traditional on-campus instruction five days per week for families who want it, but schools also may offer a distance learning option to accommodate students whose families do not feel comfortable sending them back to campus.
News of today's order came as a relief to private school leaders who worried that students unable to attend school in person might be required to forfeit their state scholarships.
"I think this is wonderful," said Pam Tapley, head of school at Pace Brantley School, a private K-12 school that serves children with learning differences in the central Florida community of Longwood. "There's a spike right now, and what does that mean for us? Having that executive order allows us the opportunity to switch gears if necessary. This will really take a worry off parents."
The school requires every student to have an iPad as a condition of enrollment to accommodate online learning. That practice enabled the school to transition quickly to online education once all school buildings were closed in March.
The order stipulates that schools choosing to offer innovative learning must submit a plan to the Department outlining how these arrangements will work. All schools should include details on how progress is monitored, how students with special needs or who are English language learners will be served, and how achievement gaps will be closed. Schools that plan to offer only onsite instruction do not have to submit a plan.
Jacob Oliva, the DOE's chancellor of public schools, said such innovative plans are expected to meet certain standards allowing for student and teacher interaction. The plans also must indicate how districts will take attendance and how student progress will be documented.
"We want to be sure we're not just sending home packets on a Monday and collecting them on a Friday," he told attendees of a webinar today on the executive order.
Oliva acknowledged that only about one-third of parents responding to a DOE survey indicated a strong desire to send their children to in-person classes five days a week in the fall. Many families expressed a desire for other education options, such as live online lessons.
The order continues the procedures followed in March when the state temporarily waived in-person requirements for scholarship students as the pandemic forced all schools to pivot to distance learning almost overnight.