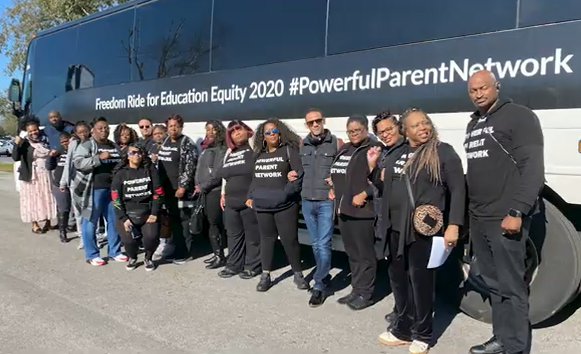 Editor's note: This post from former teacher, school board member and passionate education choice advocate Erika Sanzi features a powerful message from a fellow school choice advocate. The commentary appeared earlier this week on Education Post.
Sarah Carpenter, executive director of Memphis Lift, spent much of the 2020 primary season bringing her message—her plea—for liberation from failing schools to all who were in the fight to become the next president of the United States. Miss Sarah is a fierce advocate for children and parents—she doesn't have any preferences when it comes to district schools, charter schools or private schools. She just wants the children of North Memphis—and all children—to have access to a good school.
Sarah appears in and narrates the video below on behalf of the Powerful Parent Movement and her message to president-elect Biden is clear.
She, and all the members of the Powerful Parent Movement, know that self-determination comes with having the freedom to choose the right school for your child. Let's hope the president-elect is willing to listen.
https://educationpost.org/one-memphis-mom-and-grandma-has-a-thanksgiving-message-for-joe-biden/