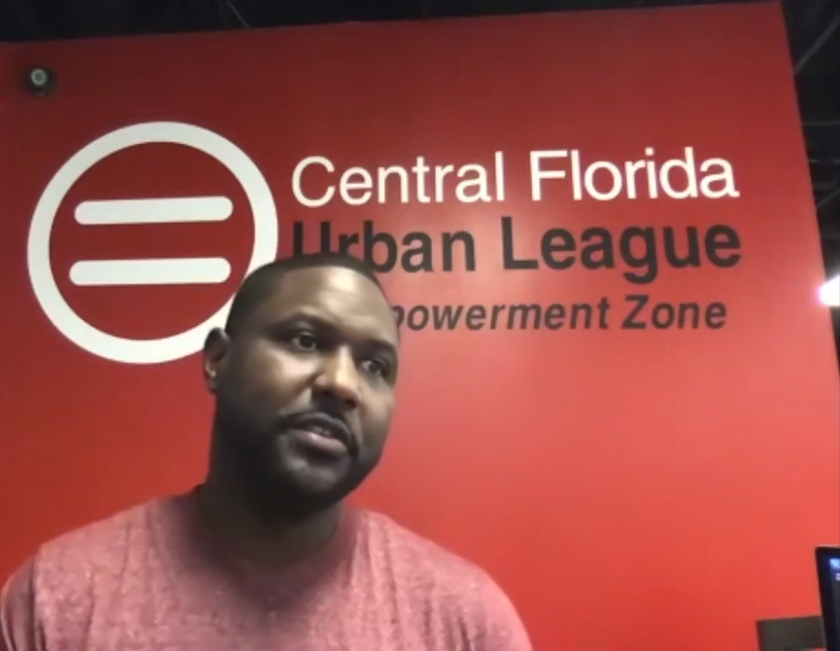 Editor's note: This commentary from Glenton Gilzean Jr., president and CEO of the Central Florida Urban League and former Pinellas County School Board member and Florida A&M trustee, appeared earlier today in the Orlando Sentinel.
 When I became president and CEO of the Central Florida Urban League, it was clear that our community faced some incredible challenges. Yet, I always believed that the path forward began with education.
Generational poverty stems from a vicious cycle that we're all too familiar with. While our organization has helped upskill thousands to compete for high-paying, high-skilled jobs, this is a Band-Aid solution. If our goal is to end this cycle, our fight must begin with children.
For generations, children in low-income Black communities have endured a sub-par education model and these underperforming schools not only hurt our children, but our entire community.
According to the Orlando Economic Partnership, the average net worth for Black adults in Central Florida is less than $18,000 annually, compared to more than $215,000 for white adults. This overt discrepancy is a direct result of a failing education system. Without innovation, these failures will continue to compound as parents are forced to choose between feeding their families and supplementing their children's education.
With a lack of support both at home and in school, the interest of our children to engage in their learning wanes. While I believe that every child is born with a thirst for knowledge, those in our community are born into a drought with no end in sight.
We can change this. Imagine a school with only a handful of students, learning in a safe and welcoming environment. With such small numbers, their teacher can work with each student, developing and following a personalized learning plan.
Aptly called micro-schools, this is the reality for those with means. But if the state passes a new education choice bill, this can become a reality for those in underserved communities too. Simply put: the low-income Black children who need them the most.
Senate Bill 48, sponsored by Sen. Manny Diaz Jr. (R-Hialeah Gardens), combines five education scholarship programs into two. The bill also extends the use of education savings accounts (ESAs), currently only available to the Gardiner Scholarship for special-needs students and the Reading Scholarship, to the newly merged income-based scholarships.
These accounts could be used to cover private-school tuition, technology, tutoring, curriculum and other approved items. Families would have the flexibility to spend their education dollars, providing them access to the learning environment that best fits their children's needs.
This bill puts us on the cusp of providing these youth with a high-quality learning environment that will begin to close both the historical achievement gap, the school-to-prison pipeline, and the growing COVID-19 learning gap.
The past year has demonstrated that, now more than ever, families require educational options. Most children have regressed, struggling to maintain even the most basic curriculum. Throwing these students back into an unsuccessful system will further exacerbate their situation.
While the benefits for our youth are clear, micro-schools also provide economic opportunities. If parents have the freedom to spend their children's education dollars through ESAs, they will demand providers that meet their needs. Entrepreneurs will invest in our communities and this cannot be understated.
As a result of the pandemic, over 40% of Black-owned businesses have closed, while the Black unemployment rate is hovering around 10%, four points higher than the state average. Networks of micro-schools would not only our lift up our children, but their families too.
My organization knows first-hand the success of ESAs. The Urban League partnered with several Orange County Public Schools to register more than 700 students to receive supplemental tutoring funded by the Florida Reading Scholarship. This was a blessing for parents who were unable to afford tutoring for their children.
We now have the opportunity to take ESAs to the next level and positively impact not hundreds, but thousands of children. I pray that our elected representatives listen to their constituents. Please fund students over systems, put money in the hands of parents who know what's best for their children, and bring micro-schools to communities that desperately need them.