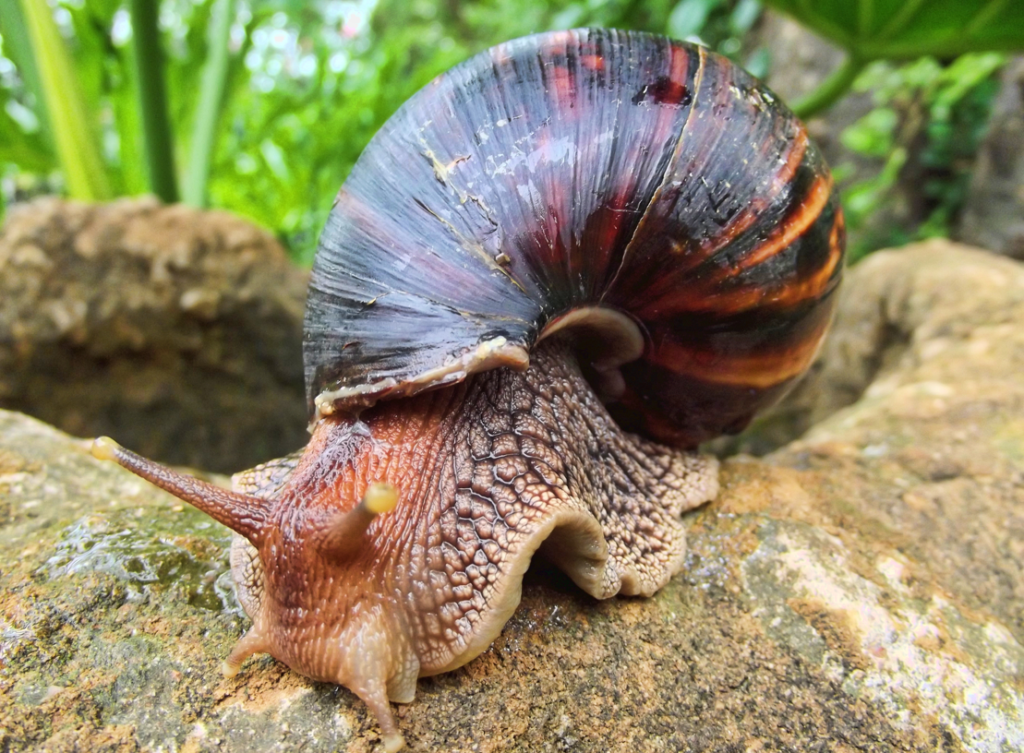 Editor's note: fact-checkED is an occasional feature that brings precision to complex education issues that are easily misunderstood, aiming to counteract incorrect information.  

Giant snails are one of hundreds of invasive species that now call Florida home. They damage homes, threaten crops, smell terrible – and carry a parasite that can cause meningitis in humans.
They're also impossible to wipe out. If it gets too dry, the snails just bury themselves until the rains return. Then they emerge "like zombies clawing their way out of a grave."
Kind of reminds me of …. myths about education choice.
Legislative sessions are to ed choice myths what rainy season is to invasive snails.
With lawmakers considering choice bills in 23 states and counting, the myths are on the march. Especially the Terminator of all school choice myths (see here, here, here, here, here … ) that choice scholarships drain money from public schools.
In Florida, choice opponents are re-surfacing the myth (see here, here, here and the tail end of this here) to slime Senate Bill 48. That's the bill that would convert Florida's school choice scholarships into education spending accounts.
A little math can temporarily dispel this myth as well as a little salt can, well, dispatch a snail. (Not that we'd support that.)
When choice opponents in Florida make the drain claim, they're referring to the two biggest scholarship programs. The Florida Tax Credit Scholarship now serves about 100,000 students each year. The Family Empowerment Scholarship serves about 36,000 students. The value of both scholarships is roughly the same – and so much less than per-pupil funding in district schools.
All-in per-pupil spending in Florida in 2017-18 was $10,856, according to a 2019 analysis by Florida Tax Watch. The average value of the tax credit scholarship that year was $6,447.
That's 59 percent of the district cost. That's why when you extrapolate scholarship spending over thousands of students, you don't get a drain on public schools. You get taxpayer savings that can be invested in public schools.
To date, eight independent analyses of the Florida Tax Credit Scholarship have come to this conclusion. To date, not a single study has concluded otherwise.
The Florida findings are not an outlier. EdChoice has tallied 55 fiscal impact studies on choice scholarships. Forty-nine found savings for taxpayers. Two found net costs.
For the definitive busting of the siphoning myth, we suggest the chapter by Martin Lueken and Benjamin Scafidi in the indispensable "School Choice Myths."
Sadly, media coverage of any of this evidence is, like a snail in dry season, rarely seen. 
For Floridians, here's one more bit of remedial math. In 1999, when Florida awarded its first K-12 scholarship, average per-pupil spending was $4,804 for operational costs. (This operational figure is routinely cited as Florida's per-pupil figure. In truth it's a portion, but it still works as a comparison.) Choice opponents declared the apocalypse was upon us.
Two decades later, that per-pupil figure is $7,786 – or nearly $300 more than in 1999, once adjusted for inflation.
That's with 180,000 students using K-12 scholarships.
Meanwhile, Florida's academic outcomes now earn the Sunshine State a No. 3 ranking in K-12 Achievement from no less a fair arbiter than Education Week.
Choice opponents still say the end is near. They always will.
Even invasive snails won't outlive the myths about school choice.