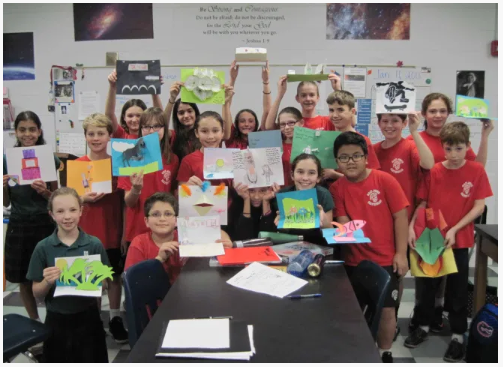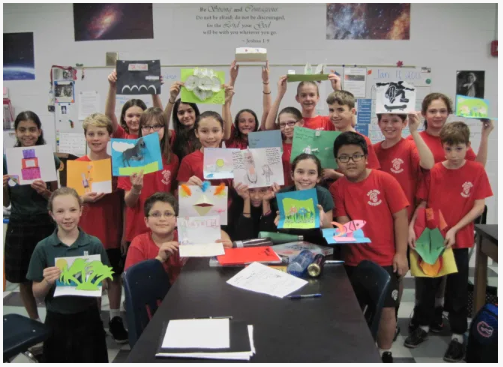 Editor's note: To hear a podcast with Step Up For Students' president Doug Tuthill and Michael Barrett, click here.
It's crunch time for Michael Barrett.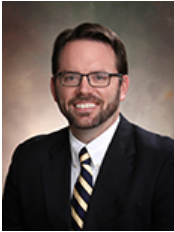 Charged with advocating for the passage of bills that help Florida's Catholic school students, Barrett has been working long hours during Florida's 2021 legislative session, which began March 2. His reading material these days is heavy on proposed bills and legislative analysis.
And, quite appropriate for the education representative for the Florida Conference of Catholic Bishops, a book about prayer.
A product of Catholic schools, Barrett represents Catholic education at the state level and coordinates with the U.S. Conference of Catholic Bishops at the federal level. He also represents the Conference with the Florida Association of Academic Nonpublic Schools and maintains relationships with school choice organizations and special needs groups.
After a stint as a teacher with Teach for America, law school and some time in private law practice, he believes he's in the perfect role.
"My faith always has been important to me, and to have this opportunity was a great way to use my legal and educational background to work in the public policy arena and work for the Church," he said.
These days, it's Barrett's job to do everything he can to make sure bills introduced in the Florida Legislature and championed by his organization don't fall through the cracks. The former high school basketball point guard and Notre Dame law school graduate, who came to his post about six months ago, has a lot to pay attention to in his rookie year on the job.
With nearly 30,000 of Florida's roughly 80,000 Catholic students receiving some type of state scholarship, education choice plays a significant role in Florida's Catholic schools. Which is another reason why the pressure is on for Barrett.
He's watching a pair of bills that would impact the state's dual enrollment program, SB 52 and its companion, HB 281, which would fix an 8-year-old glitch in the program that was created when a change in the law shifted the cost of dual enrollment to school districts. Because school districts are state funded, the state picked up the cost. But private schools, which weren't allowed to pass the cost on to their students, had no alternative but to limit their dual enrollment offerings.
Under Barrett's watchful eye, the bills have cleared all their committee stops and are headed to the House and Senate floors for approval before the two chambers can begin negotiations on a final bill.
The funding is still in flux, but Barret isn't sweating it.
"I believe the money will be there in the end," he said.
Barrett also is watching HB 7045, which would streamline state scholarship programs. Aside from adding simplicity, the bill would help Catholic schools and other private schools by removing a requirement that those applying for the Family Empowerment Scholarship Program must attend a district school the year before receiving the scholarships.
The bill would do the same in 2022 for those who participate in the McKay Scholarship program for students with special needs, which would be managed under the Family Empowerment Scholarship umbrella.
"We have about 1,000 who are not on McKay, but who have some sort of individualized education plan," he said. "So, more students could gain access to those programs."
Though the Catholic Church has a specific set of beliefs, Barrett sees Catholic education as a big tent and ideal for anyone seeking "a great education" regardless of religious affiliation because of the overall sense of community Catholic schools offer.
"People understand that it is a Catholic school, but that doesn't mean you have to be Catholic to enroll there," he said, adding that Pope Paul VI, who was head of the Catholic Church from 1963 until his death in 1978 and fostered improved ecumenical relations, believed the Church's mission is to "propose the gospel, not impose the gospel."