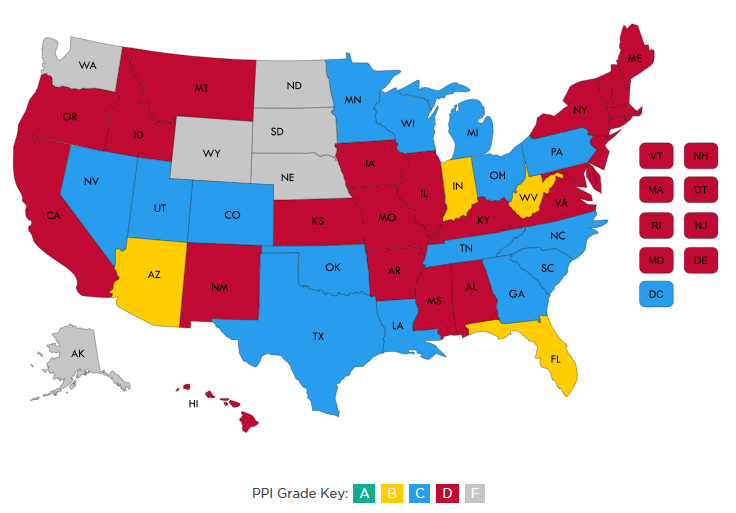 Florida has moved into the top spot in the Parent Power! Index, an interactive tool that measures states on the degree to which they give parents the power to make decisions in how their children are educated.
The Center for Education Reform, which released the results this week, attributes Florida's rise in the rankings to the expansion of education opportunity during the 2021 legislative session. Billed as the largest expansion of education choice in Florida's history, HB 7045, signed into law this month by Gov. Ron DeSantis, merges the state's two scholarship programs for students with unique abilities and combines them with the Family Empowerment Scholarship program.
The law leaves intact the Florida Tax Credit Scholarship program and the Hope Scholarship and expands access to as many as 61,000 new students.
Florida earned high marks on all four criteria measured by the index: policies that put students ahead of systems; value placed on the diversity of need and condition of every family; accessibility of information; and affording the power to parents to exercise education choice.
"It shouldn't take a pandemic to trigger a demand for more and better educational opportunities for our kids, we said just last September, but little did we know that the dramatic failure of the system to support students would lead to states heeding the call to change so rapidly," said Jeanne Allen, founder and CEO of the Center.

The first Parent Power! Index in 1999 focused on evaluation of educational opportunities, teacher quality and transparency. In 2018, personalized and digital learning was added to gauge the growing recognition and research that individualized learning is a fundamental component in gauging student success.
More recently, the Center added innovation as a key metric as well as how well states responded to the COVID-19 crisis.