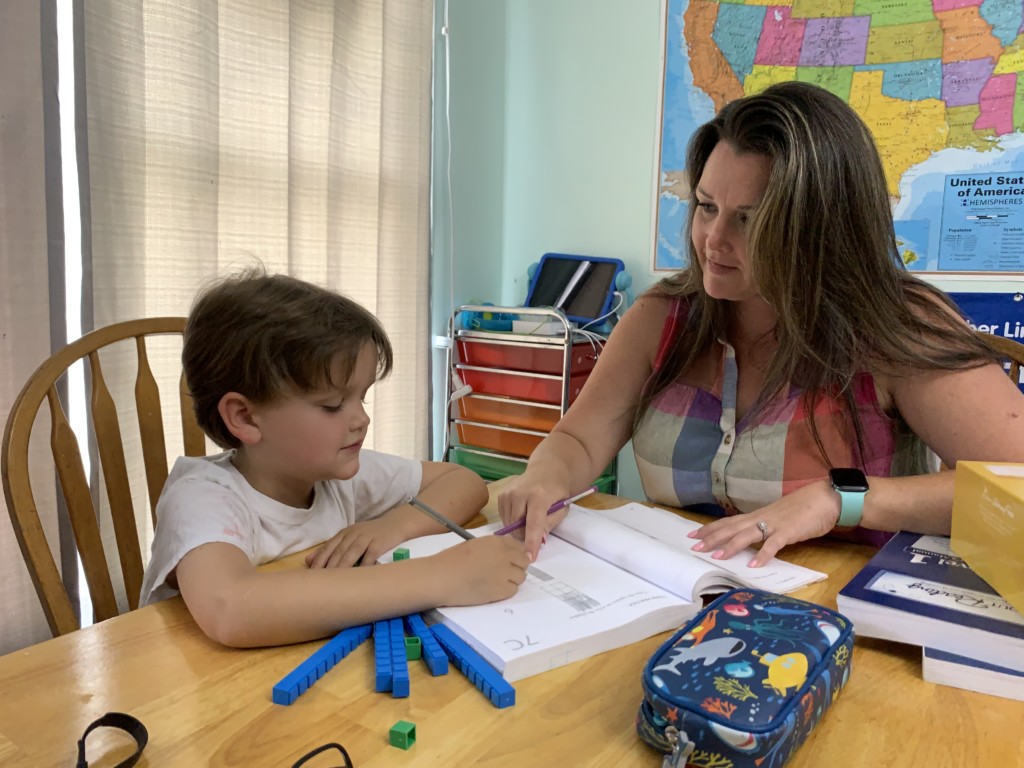 Surrounded by orange groves, Wauchula, Fla., the Cucumber Capital of the World, would seem an odd perch to check out the future of public education. But that's exactly what little Florida towns like this one are offering.
Wauchula, population 5,001, is home to homeschool mom Sandra Shoffner and her 6-year-old Elliott, who is on the autism spectrum. For the past two years, Shoffner has used a state-funded education savings account, or ESA, to carefully cobble together a learning program for her son.
Her remote county 70 miles southeast of Tampa has five public elementary schools and two private schools. But home education supplemented by an ESA, she said, is a far better fit for her son.
"It's working fantastically," said Shoffner, a mother of four with degrees in elementary education and special education. "I'd homeschool regardless. But (Elliott's) special needs make it that much more important to be there with him, and for him, and to reach these milestones."
"There are so many options with this scholarship," she continued. "Without it, I'd have a fraction of this."
Shoffner isn't trailblazing alone. Thousands of DIY moms and dads all over Florida – and, it turns out, particularly in rural Florida – are redefining and reimagining education right along with her.
According to this new report, ESA parents in rural Florida are more likely than their counterparts in cities and suburbs to access multiple services from multiple providers. In other words, parents from Live Oak and Arcadia are more likely than parents in Orlando and Miami to mix and match services a la carte and fully customize their child's education.
"Distribution of Education Savings Accounts Usage Among Families," by Michelle Lofton of the University of Georgia and Martin Lueken of EdChoice, examined the spending patterns of families using Florida's Gardiner Scholarship, an ESA created in 2014 for students with special needs. The scholarship is the nation's largest ESA program, serving 17,508 students last year. It's administered by nonprofits like Step Up For Students, which hosts this blog.
According to the study's definitions, about a third of Gardiner students are in rural settings or small towns like Wauchula. This is where it gets especially interesting.
Unlike a traditional "school choice" scholarship, an ESA isn't limited to private school tuition. It also gives parents the power to purchase curriculum, technology, therapies, tutoring and other educational materials and services – and the flexibility to line them up in any way that works best for their child.
The new study found the longer students remained on the Gardiner Scholarship, the more likely their parents would access other programs and services beyond paying tuition. It also found parents in rural communities were making more frequent purchases, in more categories of spending.
"These observations," the report said, "support the notion that rural students, who may have access to fewer educational offerings in not only schools but also course offerings compared to urban and suburban students, may especially benefit from education savings accounts."
These observations might also help chip away at a persistent myth – that school choice and education choice aren't viable in flyover country.
In Florida, which offers as many learning options as any state in America, it's not hard to find charter schools, and private schools that accept choice scholarships, thriving off the beaten path. As the new study confirms, ESA parents are finding fertile ground here, too.
After her two oldest had less-than-ideal experiences in traditional school, Shoffner decided to do what her heart told her in the beginning: home school.
"I wanted to raise them and educate them," said Shoffner, who works part time as executive director of the Hardee County Friends of the Library. "I didn't see the point of sending them to somebody else to educate them, when I could do it and I wanted to do it."
Even with that experience, though, Shoffner said she and her husband, a graphic designer, wouldn't have been able to provide Elliott the supports and services he needs without the ESA.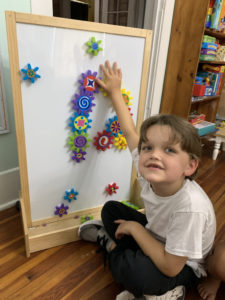 Shoffner used the scholarship funds to purchase a tablet and a printer for Elliott, who takes particular pride in doing digital art and printing his creations in color. She bought a complete curriculum with scripted lessons, something she learned was vital from homeschooling her two oldest, now 17 and 14. She also acquired physical education tools, including an indoor trampoline and a Jumparoo, to help Elliott work on motor skills and channel excess energy.
Shoffner said she is just scratching the surface of what's possible with the ESA. In coming years, she plans to use the funds for multiple therapies for Elliott. She also wants to hire an instructor who can cultivate Elliott's finely tuned ear for music.
Elliott can recognize a song after a few notes, whether it's a classical score or "Careless Whisper," and quickly differentiate sounds in music dense with multiple instruments.
"There are layers of instruments that I don't hear," Shoffner said. "He'll say, 'Do you hear the little teh teh teh teh?' No, I don't. But he does."
If they keep their ear to the ground in Florida, people keeping tabs on changes in public education might hear some unexpected things, too – and from some unexpected places.
Families interested in learning more about the Gardiner Scholarship program can click here for more information.