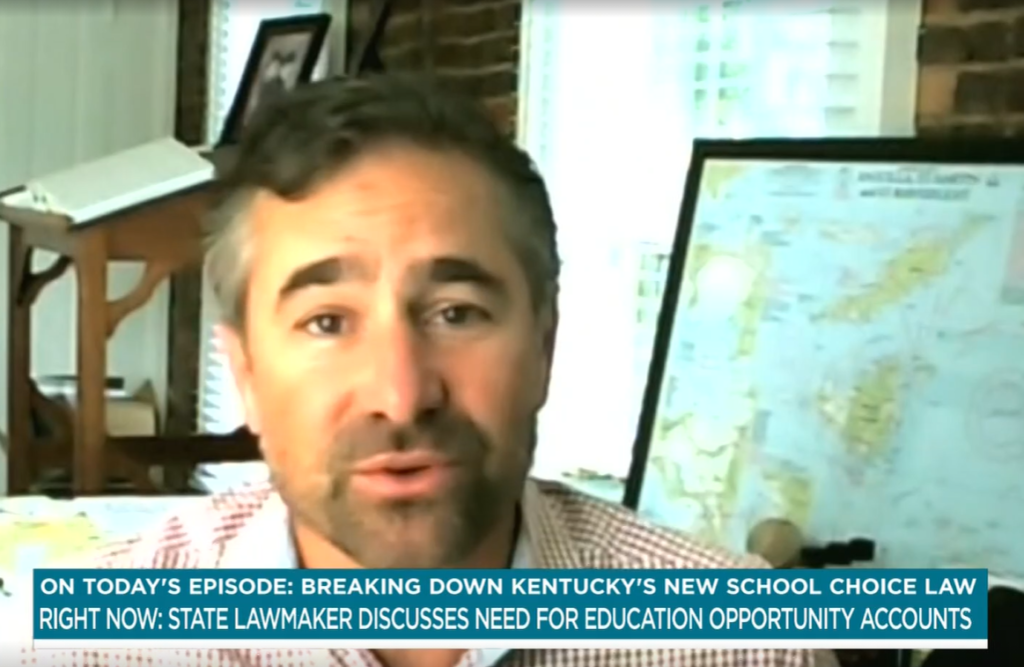 Earlier this year, Kentucky State Rep. Chad McCoy carried a landmark education choice bill creating a new tax credit funded program to passage and then participated in an override of a gubernatorial veto. The education choice win for McCoy's state came at the end of a multi-year political struggle to create the Education Opportunity Scholarship program.
The legislation, HB 563, created a $25 million tax credit scholarship fund giving eligible families the ability to pay for private school tuition, tutoring and other educational expenses. The bill also gave families the option to chooses a different public school district.
Now, the new education bill is facing a court challenge from the Council for Better Education. The case is due back in court for a motions hearing in the coming weeks.
McCoy discussed the legal challenges of this legislation in an In Focus Kentucky segment. Here is an excerpt of his remarks:
Unfortunately, we've hit a point in our state's history where almost every law that we pass, especially when it's a law that has the opportunity to change the status quo, every one of them seems to end up in court … and it's kind of interesting, because you know, people want change.
Kentucky ranks, pick the number, pick the category, we're always at the bottom of every category. And yet we continue to only want to do what we've been doing, and that, you know, that's the definition of insanity … We've got to attempt to make the changes I think our constituents want.
This is something that when you talk to parents across the state, it doesn't matter if they've got an R or D behind their name, parents support school choice, and we've just got to keep pushing it, and the courts will do what the courts are going to do.
You can watch the full interview here.
You can watch a podcast of Step Up For Students president Doug Tuthill's interview with McCoy here.