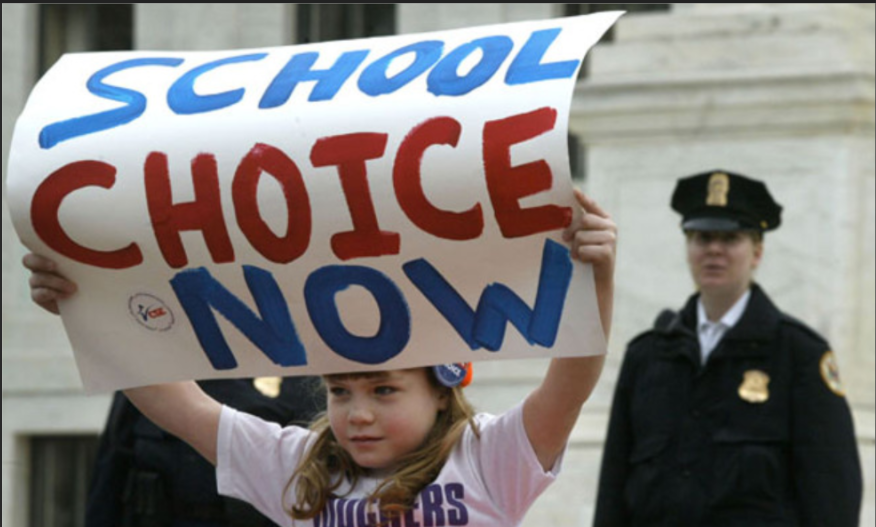 Families who attend faith-based schools in Maine received good news today when the U.S. Supreme Court agreed to hear a potentially landmark case that could settle the issue of whether families can be barred from using education choice scholarships to send their children to religious schools that conduct religious activities.
The case, Carson v. Makin, involves a town tuition program that grants school choice scholarships to families who live in towns where no district high schools are located. The state, however, will not allow families to choose religious schools that teach religion or conduct religious activities.
The case has been moving through the court system for three years, with the U.S. Circuit Court of Appeals in the 1st Circuit siding with the state in October. A three-judge panel said that the program's limited scope separated it from other programs in which courts ruled that those bans were unconstitutional.
Maine's ban, they said, was based on the schools' use of state aid for religious activities, not merely the school's status. The U.S. Supreme Court settled the status question last year when it ruled in Espinoza v. Montana that a school could not be barred from participating in a state scholarship program simply for being a religious school.
(For an analysis of each case, see here and here.)
Attorneys for the plaintiffs praised the court's decision to hear the case.
"By singling out religion—and only religion—for exclusion from its tuition assistance program, Maine violates the U.S. Constitution," said Senior Attorney Michael Bindas of the Institute for Justice, which is representing the Carson family and other plaintiffs. "The state flatly bans parents from choosing schools that offer religious instruction. That is unconstitutional. The Supreme Court now has the opportunity to hold that such religious 'use' discrimination in student-aid programs is just as unconstitutional as the religious 'status' discrimination it held unconstitutional in Espinoza."
"In student-aid programs like Maine's, parents—not the government—choose the schools their children will attend," said IJ Managing Attorney Arif Panju. "If parents believe a school that aligns with their faith is best for their child, the state should not be allowed to deny them that choice."
"The Court's decision to hear this appeal is a tremendously important development not only for Maine families, but for all families who simply want access to the schools that will best serve their children's needs," added Bindas. "If a family believes that a school that provides religious instruction is the best option for their child, they should be permitted to choose it, just as they should be permitted to choose a school with a strong STEM curriculum, language immersion classes or a robust arts program."