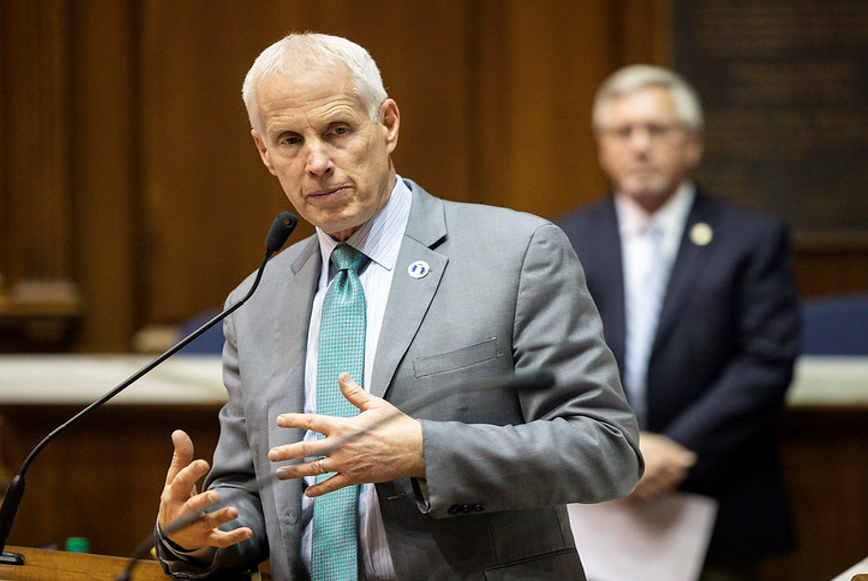 Education Next senior editor Paul Peterson spoke recently with Robert Behning, a Republican member of the Indiana House or Representatives and chair of the house education committee, about new legislation in his state that expanded the Indiana Choice Scholarship Program.
A consistent message throughout the interview was Behning's insistence that education choice benefits everyone, and that education choice programs must expand beyond urban centers and not be limited to children in poverty and failing schools.
One excerpt from the conversation:
I think that when choice really works, it lifts up everyone. And our data have demonstrated that. Indianapolis probably has the most choice options of all the communities in our state. They have the most charters per capita, and we've created other options for them.
We have traditional charter schools, or legacy charters, and we've created an option called innovation network charters, which are charters that are located within traditional school buildings. [Both the traditional and the charter schools] have embraced competition, and academic performance overall has actually increased. When you get robust competition, you'll find that it has uplifted everyone's performance.
Behning also discussed the long-range efficacy of more adaptable and personalized education options such as education savings accounts.
You can read the full interview here.
To listen to a podcast Step Up For Students president Doug Tuthill conducted with Behning for redefinED, click here.