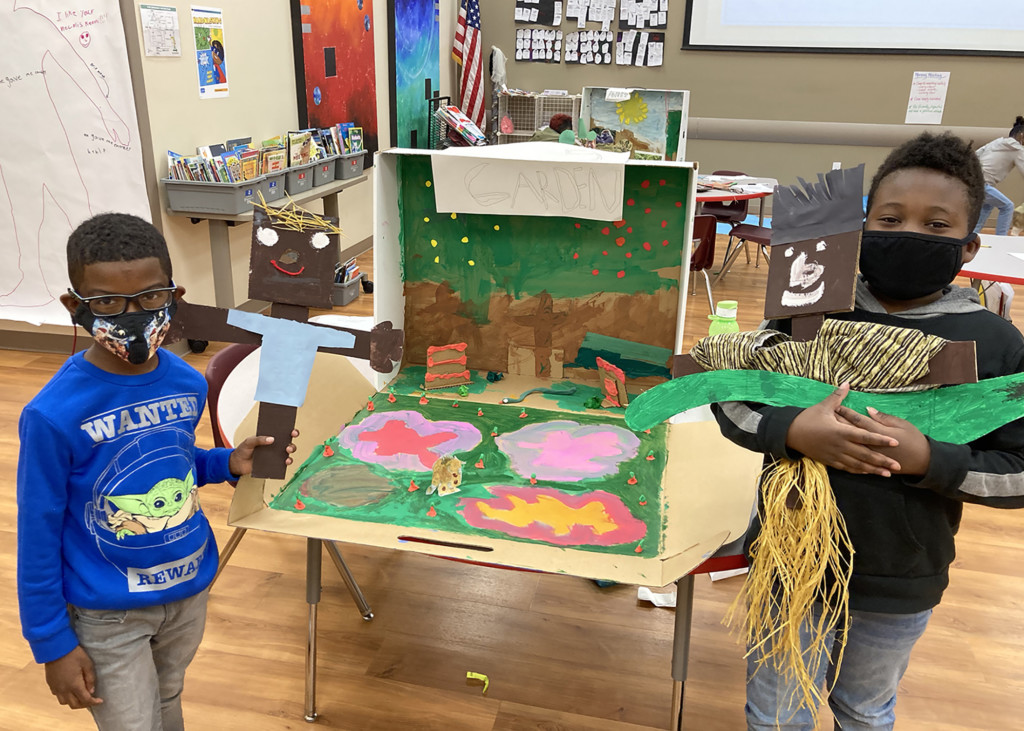 Peek inside a classroom at The Foundations School and you're likely to see the following:
Kids producing their own play, complete with simple costumes. Kids plunging their fingers into clay to create an object that might be mentioned in a story. Kids singing along with a professional musician strumming a guitar.
Even kids holding light sticks while dancing in a darkened room.
All of those scenarios are arts integration at work, a teaching approach that uses visual and performance art as a method for teaching with learning objectives in both academics and the arts.
Yet another example: using a theatre dramatization to expose first-graders to the elements of a story – characters, setting plot and theme. It might look like play, but experts say arts integration helps students improve their reading skills, which is a special challenge for children from economically disadvantaged homes.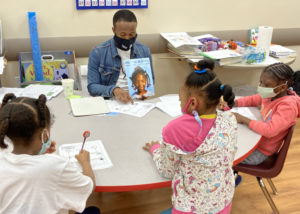 "The arts can be an entry point for learning," said Kevin Kovacs, director of schools at the Center for Creative Education, a West Palm Beach-based nonprofit that launched in 1994 when the school district cut funding to arts programs and redirected it to core subjects such as reading and math. A former teacher and administrator in district and charter schools, Kovacs also serves as principal for new The Foundations School, whose mission is to create equal opportunity for the area's poorest families.
To compensate for the funding cuts, the center trained local artists to share their talents with students in classrooms and after school, with an emphasis on the 33407 ZIP code, which has a higher poverty rate than the rest of Palm Beach County and greater diversity, according to a 2018 economic development study.
Center leaders had planned to open a charter school to serve students in the targeted ZIP code, but the pandemic shutdown in spring 2020 forced a new timeline.
"What the pandemic did was propel us," Kovacs said. "That was the impetus to, 'How do we get there quicker?'"
Kovacs said he and his team heard stories about kids who were attending the center's summer program who had suffered from hastily developed emergency distance learning and wanted to reverse that trend. So, they spent fall semester of 2020 making plans and getting approvals to open a private school, though Kovacs prefers the term "independent" to avoid sending a message of exclusivity.
The Foundations School, which opened Jan. 4, can serve up to 60 students in kindergarten through third grade. The goal is to add a grade level each year to become a full-service elementary school. Tuition is based on a sliding fee scale. Generous donations have allowed families who can't afford even the lowest co-pay to attend for free.
"We never turn a child away because of inability to pay," he said, adding that 90% of the students qualify for free or reduced-price lunch, which the school provides along with breakfast and snacks through the National School Lunch Program.
The county's Early Learning Coalition provides funding for the school's extended care program, which runs from 3:45 to 6 p.m. And the center has applied to participate in the state's K-12 scholarship programs, many of which are administered by Step Up For Students, which hosts this blog.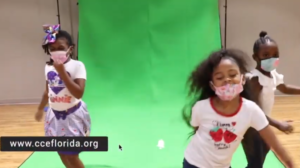 A typical school day begins at 7:30 a.m., though earlier drop-offs are available. Each class starts with a morning meeting that might include a game or other sharing opportunities, followed by a reading block, with students getting regular interaction with the center's teaching artists.
There are two daily recesses, one in the morning and the other in the afternoon, which include yoga sessions for relaxation. Afternoons are devoted primarily to math, science and social studies.
Classes are limited to 15 students, with a teacher and an assistant in addition to the visiting teaching artists. Kovacs said the goal is to keep class sizes small so that students get more individualized attention. The school prides itself on giving all teachers an hour lunch break to eat on campus or at a local restaurant.
"We treat our teachers like professionals," Kovacs said. "Teaching is one of only professional fields where employees don't get a lunch hour."
If reading scores are any indication, the Foundations School's approach is working. When the school opened, Kovacs said, only 9% of the students were reading at grade level based on a diagnostic test given to establish a baseline. By mid-June, follow-up testing indicated that number had jumped to 40%.
"So now we're excited about what we can do going into a full year," Kovacs said. "We're building that confidence that will help them improve."
The hope is that reading confidence will carry over to other subjects and all the students to experience joy at school each day.
"Some of our students have not enjoyed learning," Kovacs said. "Some reasons may be purely academic, and some might be social or emotional issues."
Kovacs likes to tell a story about a student who came to The Foundation School reading two years below grade level with this to say about his previous school: "I always get in trouble; I always get yelled at; I always get suspended." After just one semester of positivity, the boy came to love school and has improved his reading scores.
"He found a new identity here," Kovacs said. "He's my greatest success story."