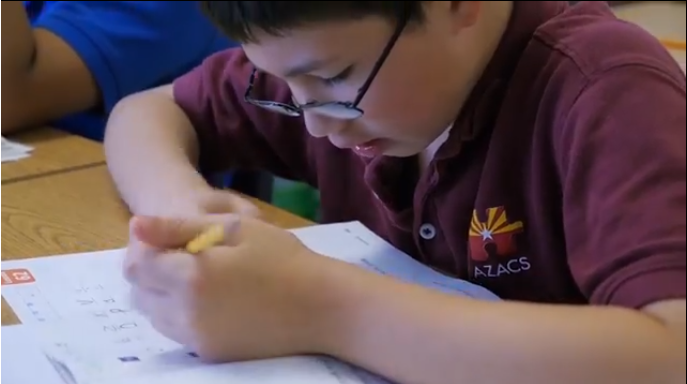 "If you have come to help me, you are wasting your time. If you have come because your liberation is bound up with mine, then let us work together."
— Lilla Watson, Aboriginal elder, activist and educator from Queensland, Australia
As a leader of the Student Learning and Partner Success department at Step Up For Students, I support staff at private schools across Florida who enroll our scholarship students. My team often acts as a liaison between parents and schools, specifically trying to help administrators consider how to engage the family members of their students.
Unfortunately, teachers and parents can sometimes be seen as strangers at best and enemies at worst.
Because of the population of our scholarship families, we want administrators and teachers to ask themselves: What can we do to ensure that parents or caregivers who have been marginalized by the school system can be more engaged with our school family?
We know that parental involvement is clearly linked with academic success for all students, regardless of income level (Hughes & Kwok, 2007; Ingram, Wolfe, & Lieberman, 2007; Knopf & Swick, 2007). However, we also know it can be difficult for families living in poverty to feel connected to their child's school or even to know how to support them.
Here are a few tips for educators to consider:
Our scholarship families need to feel a sense of belonging and empathy.
The biggest driver of our scholarship applications is word of mouth, and part of the reason for that is because of the hope and opportunity that our families feel once they are empowered with the ability to make an educational choice that is right for their children.
They apply for a scholarship because someone like them has shown them what a difference the scholarship has made in their child's life. They are longing for an educational home for their child. "Love must be foundational for bridging the us/them mentality we see in many schools and throughout society," according to Eshe Price, from the Partnerships for Educational Equity & Research (PEER) Lab.
A scholarship family's perception of engagement must be valued by school staff.
Low-income and BIPOC (Black, Indigenous, and People of Color) populations are often perceived as uninvolved in their children's education because they may focus on the non-school elements of parental involvement (expectations, interest, and parent-child communication) instead of participating in traditional ways, such as volunteering or attending school events (Nieto, 1987).
In my dissertation research, my participants (Black, male, first-generation college students from high-poverty public high schools) reported that though their parents placed a high value on education, their parents rarely visited the school or communicated with their children's teachers. Instead, they demonstrated their involvement with firm discipline and by encouraging their children to talk to the teacher if they struggled with an assignment.
One student, Marcus, said that when he was young, his mother (who had a high school education) created enrichment activities to help him practice the alphabet or counting skills at home, but she often did not understand his school assignments as he grew older. Instead of communicating with his teachers about the assignments, she advised him to ask his teachers for help. This type of parental involvement was crucial to Marcus's development of personal relationships with his teachers, which was a key factor in his academic success.
Schools should invite parents and caregivers to share their ideas and experiences with their child's education.
Gathering that information through a survey may work; however, panel discussions or town hall meetings could lead to more effective insights. Another idea could be to transform traditional parent-teacher conferences into student-led conferences.
Student-led conferences encourage students to take responsibility and ownership for their learning by involving them in the goal setting and assessment process. Many teachers bemoan the lack of attendance for traditional parent-teacher conferences, but attendance always improves when parents are encouraged to attend with their children.
Parents are more likely to attend knowing their students are the stars of the show. Not only will parents get to see their child shine in a leadership role, but they will also receive valuable information about success and opportunities directly from their child.
Watch this video to see a student-led conference in action.
By discovering different ways to reach out to parents, school leaders can create the kinds of strong partnerships that all students need.
References
Alvarez, A., & Price, E. (2021). Partnering with families to support Black girls. Learning for Justice.
Hughes, J., & Kwok, O. (2007). Influence of student-teacher and parent-teacher relationships on lower achieving readers' engagement and achievement in primary grades. Journal of Educational Psychology, 99, 39–51.
Ingram, M., Wolfe, R. B., & Lieberman, J. M. (2007). The role of parents in high-achieving schools serving low-income, at-risk populations. Education and Urban Society, 39(4), 479–497.
Knopf, H. T., & Swick, K. J. (2007). How parents feel about their child's teacher/school: Implications for early childhood professionals. Early Childhood Education Journal, 34, 291–296.
Nieto, S. (1987). Parent involvement in bilingual education: Whose responsibility is it? NABE Journal, 11, 189–201.