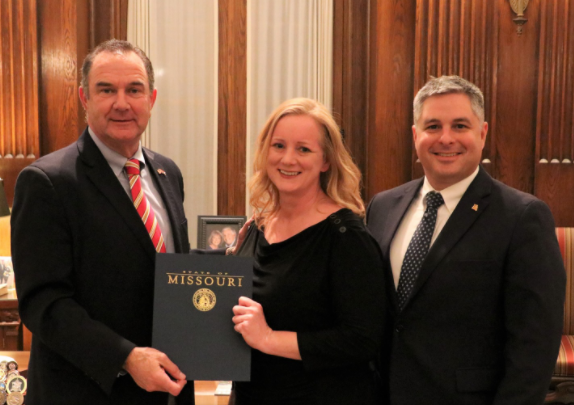 The Show Me state has taken a significant step toward affirming its commitment to education choice by naming its first school choice program manager.
State Treasurer Scott Fitzpatrick on Monday named former Missouri Department of Economic Development Community Finance Manager Kim Baughman as leader of the newly created position of Treasurer's Director of Program Administration.
In this role, Baughman, who has extensive experience supervising community savings and investment programs, will assume control of the newly created Missouri Empowerment Scholarship Accounts Program. She also will oversee the Show-Me Checkbook, Missouri's MOST 529 education plan, and MO ABLE, the state's savings and investment program for disabled people.
The Missouri General Assembly created the Missouri Empowerment Scholarship Accounts Program during the 2021 legislative session to expand school choice in the state with a first-year $25 million tax credit allowance.
State Rep. Phil Christofanelli sponsored a bill creating Education Assistance Organizations, which will create a program enabling education assistance organizations to collect donations that will be offered to students as scholarships. Donors can receive a 100% tax credit, not to exceed 50% of their tax liability for a given year.
The program will provide education savings accounts to applicants by the next school year.
"I am passionate about service and providing opportunities and resources to youth and families who are under-resourced and underserved," Baughman said. "This position is a wonderful way to put this passion into action. I look forward to implementing this new program and working to make sure existing programs continue to serve Missourians."