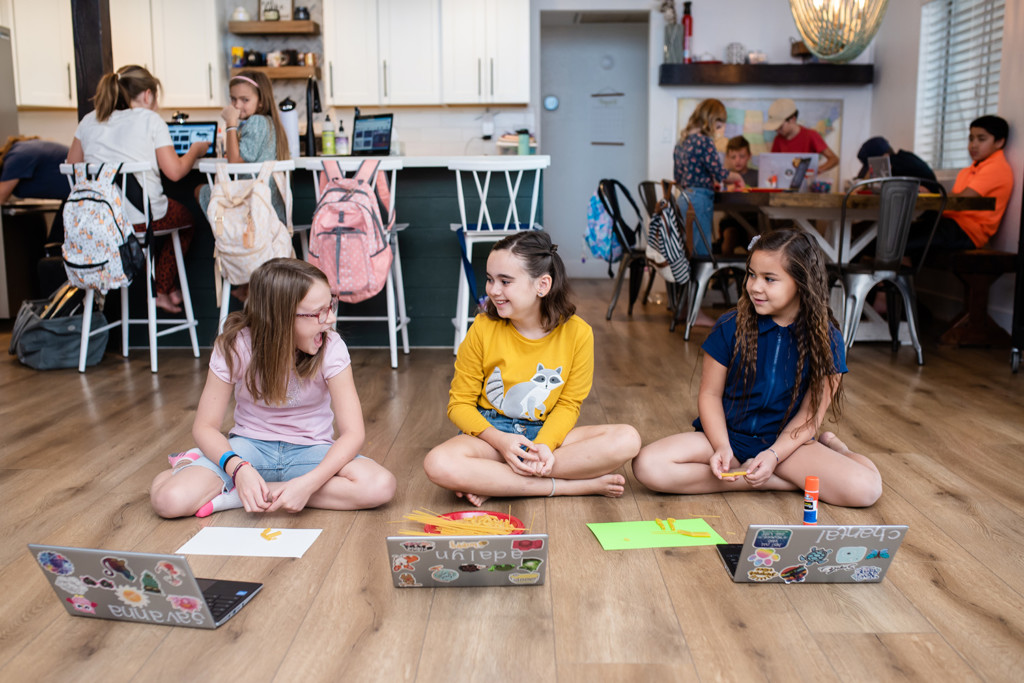 LAKE BUENA VISTA, Fla. – What if …?
Two small words for sure, but they found themselves Thursday morning at the front of some big ideas aimed at reimagining the nation's education system.
The continued growth of microschool and pods was discussed, but also … What if there was part-time enrollment for students? What if there was hybrid learning? What if there were teacher/parent compacts?
Those were some of the ideas broached Thursday morning during the Education Unbundled: A New Education System For All Learners strategy sessions during the 2021 National Summit on Education.
Lawmakers and education leaders and advocates from around the country attended the two-day event, held at Disney's Coronado Springs Resort. Strategy sessions included school accountability, erasing red lines, the state of Black education, school choice myths and the year of school choice.
Former Florida Gov. Jeb Bush opened the summit by stating the continued need to reimagine education. One of the topics he discussed was unbundling the current systems of public, private and charter schools and re-bundling them through the eyes of the parents.
Toward that end, four school choice advocates led the summit on unbundling: Patricia Levesque, CEO of ExcelinED, which hosted the summit, Bernita Bradley, Midwest regional advocate, National Parents Union, and founder of Engaged Detroit, a homeschool co-op, Representative Wendy Horman of Idaho, and Juliet Squire, partner, policy & innovation, Bellwether Education Partners.
"Our government, our country is no better than the education system we provide for our children," Bradley said. "If we don't decide to reimagine education, then we're doing a disservice to what is supposed to be one of the greatest nations in the world."
Parents turned to homeschools, pods and microschools during the COVID-19 pandemic as many parents took over the management of their child's education. But the school choice discussion goes far beyond those, as the panel discussed ideas to further empower parents with that management.
The brick-and-mortar building should no-longer seen as the center of a child's education, according to Squire.
"The school might be among the providers of teaching and learning, but it is not the only provider nor is it the gatekeeper for how parents can access other options," she said.
She offered hybrid learning, where students can spend part of their day learning at home and another part at a public or private school.
Levesque talked about a similar system with part-time enrollment. That would allow students to move between two systems. Homeschooled students would have the opportunity to attend a school for a class their parents could not offer at home, like an AP biology class or chemistry class with a lab.
She discussed a parent directed education savings account, which would differ from the education savings account from states. The parent's ESA would come from individual schools and give parents money for such activities as a karate class or computer camp.
Levesque also mentioned a charter teachers/parent compact. In that model, a state certified teacher could enter into an agreement with parents to be the instructor for their students. They could create a microschool or a pod. This would give education choice to the teachers. They would still work for the state's department of education and be eligible for health and retirement benefits. And, they can control their class size.
She also discussed a "learn anywhere" system, where students can receive class credit for information learned on field trips our family outings.
"What if Georgia lawmakers allow students to get credit for education at the Georgia Aquarium?" she asked. "Or what if they could get credit for information that they learned for engineering or logistics from the Coca-Cola factory?"
Horman has introduced a similar house bill in Idaho. While serving on a schoolboard before she was elected to her state's legislature, Horman said she fought to have the board recognize out of school learning like athletics, arts and family activities for those students falling short of the necessary credits needed to graduate.
"So, for heaven's sakes, why should they not be able to count their soccer experience as a physical education credit?" she asked.
Squires acknowledged that these ideas would "raise policy conundrums," and she emphasized they would have to be accessible and equitable to parents. And while champion an education system that is unbundled, Squires said the very word unbundled is "something that people say, and they mean very, very different things when they say it."
"We have to make sure unbundle doesn't become another word for fragmented or incoherent," she said.
Parents must understand what is available to them and they must have easy access to their options.
"Otherwise," she said, "this won't work."