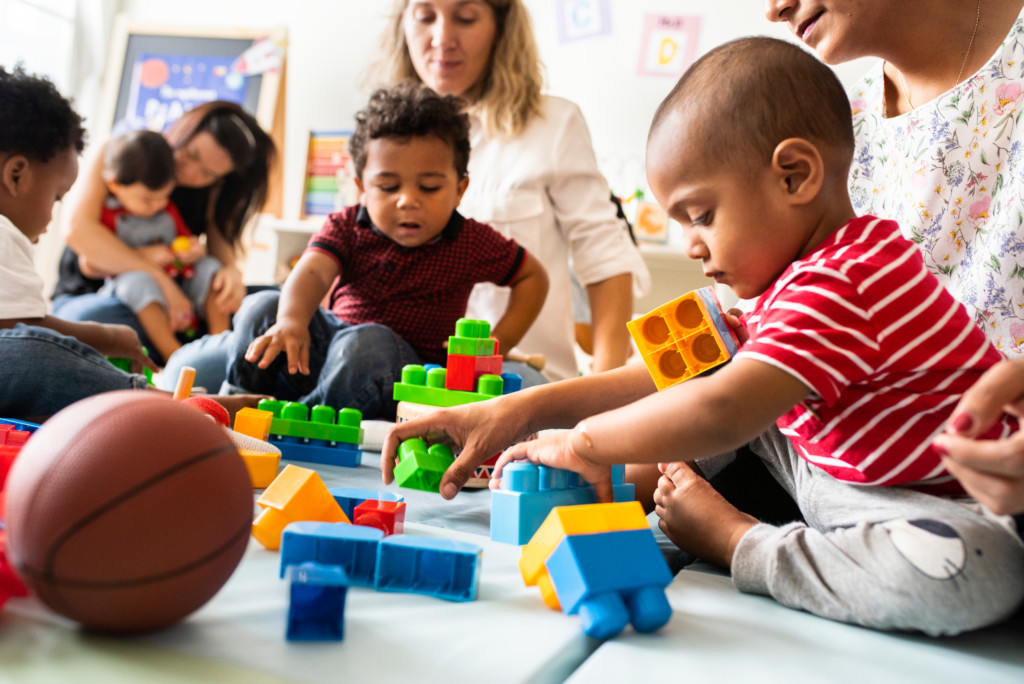 Presidents should resist the urge to rewrite the dictionary. Such powers are not in the Constitution. Yet, President Joe Biden seems bound and determined to treat language in the style of Lewis Carroll's Humpty Dumpty: "When I use a word, … it means just what I choose it to mean—nothing more nor less."
Exhibit A is the title he has given his attempt at domestic policy micromanagement: the "Build Back Better Act." As private and religious preschool leaders told a gathering of U.S. Senators last week, the plan will do more limiting than building. What the White House has defined as "the most transformative investment in children and caregiving in generations" will turn out to be "a complete flop," according to these preschool leaders.
"There is no way that this government will provide families with enough subsides to make up for the cost that the 'build back broker' plan is going to increase," said Sen. Tim Scott (R-S.C,) in his opening remarks at the roundtable. That view was echoed by U.S. Sens. Richard Burr (R-N.C.), Susan Collins (R-Maine), Jodie Ernst (R-Iowa), and Mitt Romney (R-Utah) and a host of private school leaders, including leaders from religious and non-religious institutions.
Examples of the bill's proposed restrictions include a provision that says private preschool providers cannot set their own salary and wage scales. Operators must follow the pay scales of public school elementary teachers—taking away private companies' ability to decide how to pay their employees.
Another new rule would require centers to reduce student-teacher ratios, making it increasingly expensive for private preschools to operate. Economic reality would force schools to pass these new costs on to families.
Scott Bright, from ABC Child Development Center in Colorado, told the senators, "The Build Back Better plan will take the 31 flavors, so to speak, of options, that parents have and narrow them down to one or two options in the end."
Thomas Carroll, superintendent of schools for the Archdiocese of Boston Catholic Schools, said the plan would be a "complete flop" and would interfere with the "deep relationships [that religious schools have] with communities and parents." Boston's Catholic school system operates 101 schools serving more than 30,000 students; approximately one-fifth of their students are age 5 or below.
Carroll is concerned that the bill does not contain religious freedom protections for participating private providers and threatens the operations of some 52% of all providers in the U.S. because these private schools adhere to their religious faiths.
"It's important that we have a set of pluralistic options" for parents, Carroll said. He explained that religious schools would have to "give up their faith" in order to comply with the restrictions in the proposal. Stephen Reel, head of school for Mitchell Road Christian Academy and former acting CEO of the Association of Christian Schools International, echoed Carroll's concerns.
(Full disclosure: I am on the board of directors at the Academy).
In total, the proposal seems to have a new regulation for each of the $3.5 trillion that will be spent on everything from construction and transportation to health care and preschool.
As Max Eden explained in Newsweek, the proposal stipulates that child care centers cannot use federal funds to repair or expand buildings that are "primarily" used for religious purposes. This means that if a church operates a child care center, they cannot use Build Back Better funds to renovate their buildings to comply with the proposal's requirements that the centers operate more like federal Head Start centers.
That the Biden administration wants child care and preschool operators to resemble Head Start centers is another concerning element of the proposal. Head Start has been an utter failure for decades. A longitudinal study of students participating in Head Start centers found that the children experienced no lasting academic benefits from their participation. Research finds that the centers are plagued by wasteful spending and even negligence and child abuse in some cases.
Working families need more options when it comes to childcare and education, not more restrictions cloaked in Humpty-Dumpty obscurantism. The administration wants to redefine childcare and preschool to mean "what Washington chooses to allow," a definition with which no parent can be happy.