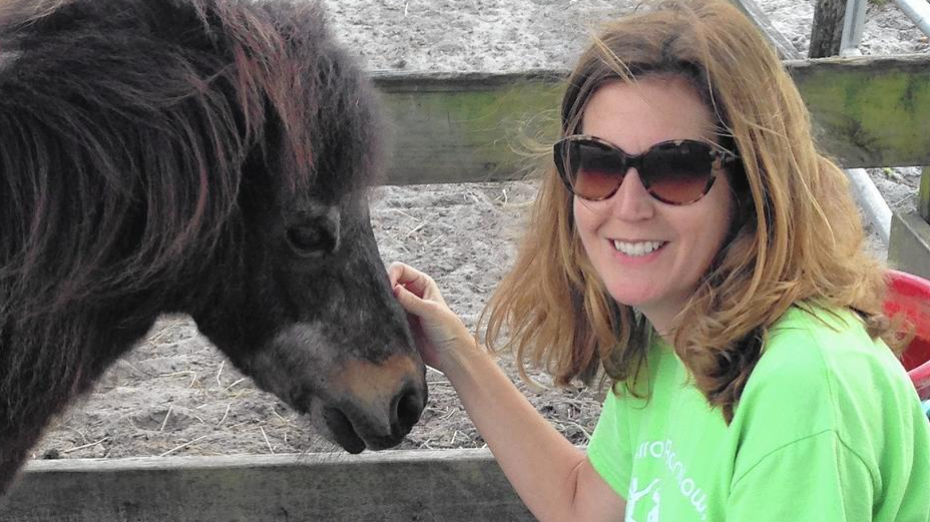 Editor's note: reimaginED is proud to reintroduce to our readers our best content of 2021 such as this feature story from senior writer Lisa Buie.
Christy Kian wasn't sure what she was getting into last year when she agreed to help a parent struggling to educate her two children during the coronavirus pandemic.
The mom wasn't satisfied with the distance learning plan her school had set up at the start of the shutdown, and things were still in flux for the coming school year. She asked Kian if she would be willing to teach her children at their home.
After nearly two decades of experience in traditional school settings, Kian had to think carefully. But in the end, the call to set off on a new adventure proved too tempting.
Those tentative steps into the unknown launched Kian's tutoring business.
"It's been magical," said Kian, whose Boca Raton-based company, Launch Concierge Learning LLC, blasted off in mid-July. "It's been better than I could have imagined."
Kian spent the 2020-21 school year working exclusively with two pandemic pods, small groups that employ a teacher to instruct children in person at home. The pods became a national phenomenon last summer when school campuses in some states refused or were forbidden to reopen, spurring some parents to take matters into their own hands.
Within weeks, social media sites popped up across the country, matching teachers with families eager to try something new. Some families grouped to form micro-schools, which typically serve fewer than 10 students.
The Washington Post called the pods "the 2020 version of the one-room schoolhouse, privately funded." Experts wrote essays and did research on the trend.
To prepare for her new adventure, Kian spent the summer of 2020 creating curriculum, designing lesson plans, and setting everything up on a spread sheet so that everything would run smoothly from Day 1.
She made the decision to teach the children mostly in person, with kindergarteners in one group and second graders in another. When one family traveled briefly out of state, she pivoted and taught them online.
All her students have thrived under the new learning model.
"I'm doing fractions in my kindergarten," she said. "If you look at the regular curriculum for kindergarten, fractions are not a part of it."
The students made such learning gains that Kian decided to introduce them to material early in hopes of giving them an edge when they return to the traditional classroom.
"By exposing them to it now, I hope it will kick in later," she said.
A peek at her Facebook page offers a window into the classroom.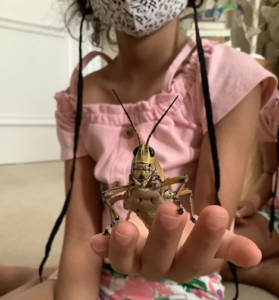 "Insect week! This Eastern Lubber Grasshopper was a wonderful sport in class. Now she is free again in my backyard. But not before teaching us to sing Head, Thorax, Abdomen."
"Our second-graders wrote their own fairy tales!"
The students learned about scientists such as Jonas Salk and artists such as Claude Monet, experimented with stop motion animation, and read lots of books. Kian made so many trips to the public library that the staff came to know her by name.
Just before winter break, the students surprised Kian with a T-shirt with her logo – a rocket ship blasting off – on the front and "Commander Christy" emblazoned on the back. They all wore T-shirts that matched.
The show of school spirit touched her.
"It really felt wonderful to me that they took such ownership," she said.
With the kindergarteners heading back to the traditional classroom in the fall, as their parents had planned from the start, Kian is focusing on her rising third graders, who will be returning to her for another year. She'll spend this summer creating curriculum and lesson plans for them.
She also is considering picking up another group for fall but still hasn't decided. In any case, she has no plans to return to traditional school.
Quoting a parent, she said, "This has been a terrible year, but we made lemonade."