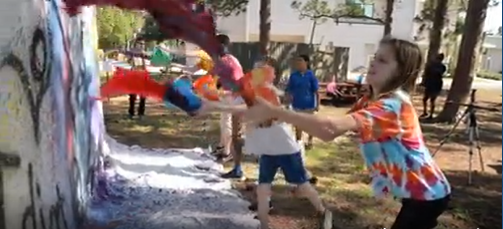 Editor's note: To learn more about LiFT Academy, read reimaginED senior writer Lisa Buie's earlier story here.
A Florida school specially equipped to teach students with neurodiversity – variations in the human brain associated with sociability, learning, mood and other mental functions – is expanding to help more children reach their potential and live independently as adults.
LiFT Academy, now housed on two tree-lined church campuses in Pinellas County on Florida's Gulf Coast, recently bought a 60,000-square foot building in Clearwater that has been a YMCA for more than 50 years. The nonprofit school paid $3.8 million for the property that will allow it to quadruple its space.
The extra space will allow LiFT, which stands for Learning Independence for Tomorrow, to serve 350 to 400 students over the next three to four years. The school now serves 150 students, about 90% of whom receive financial aid in the form of state scholarships, including several managed by Step Up For Students, which hosts this blog.
"Since LiFT was founded in 2013, we've been renting space from the church," the school's executive director, Shawn Naugle said. "We've grown over 600 percent in nine years; we've quickly outgrown our space."
Among the three programs LiFT offers is one focused on providing instruction for students in grades K-12. Another is a four-year post-secondary transition program for students who have left high school but desire continued academics, career readiness and life skill training. The school also offers an adult day program that provides continued learning and employment skills while promoting social enterprise.
School leaders had been looking for a larger property that they could own rather than rent. Initial conversations with the Clearwater YMCA proceeded favorably over the summer, and the deal closed Dec. 22.
The school was able to buy the property with help from a combination of fundraisers and grants, as well as donations from the community, Naugle said. LiFT is expected to launch a capital campaign during the next few months to raise money for building renovations.
Leaders hope to open the new campus in the fall, but Naugle said it could take until early 2023.
"We're staying flexible and positive and hopeful," he said.
Beyond accepting more students, the expansion will add jobs for teachers and support staff. It also will allow the school to open an in-person family resource center, which now is virtual, offering access to 70 partners ranging from therapists, counselors, and specialists.
Additionally, the school wants to provide space to groups that offer enrichment, after-school and sports programs as well as lease space during non-school hours to various community groups.
"We want to be a resource to the community," Nagle said. "We want to help as many people as we can."
LiFT has come a long way since it opened with 17 students and five unpaid teachers. It began as the vision of two moms, Kim Kuruzovich and Keli Mondello, who, inspired by their daughters, set out to create an inclusive and accepting environment where children with autism, ADHD, and other special needs would be free from bullying and have the peace to learn and grow.
Last year, LiFT joined 30 other Florida schools in adopting a content-rich English language arts curriculum called Wit and Wisdom, which rolls history, art, science and other subjects into reading, writing, speaking and listening.
"It's important for our students to have that same level of challenging academics as other students," Naugle said when the program launched. "We want our students to have the best, because they deserve the best."