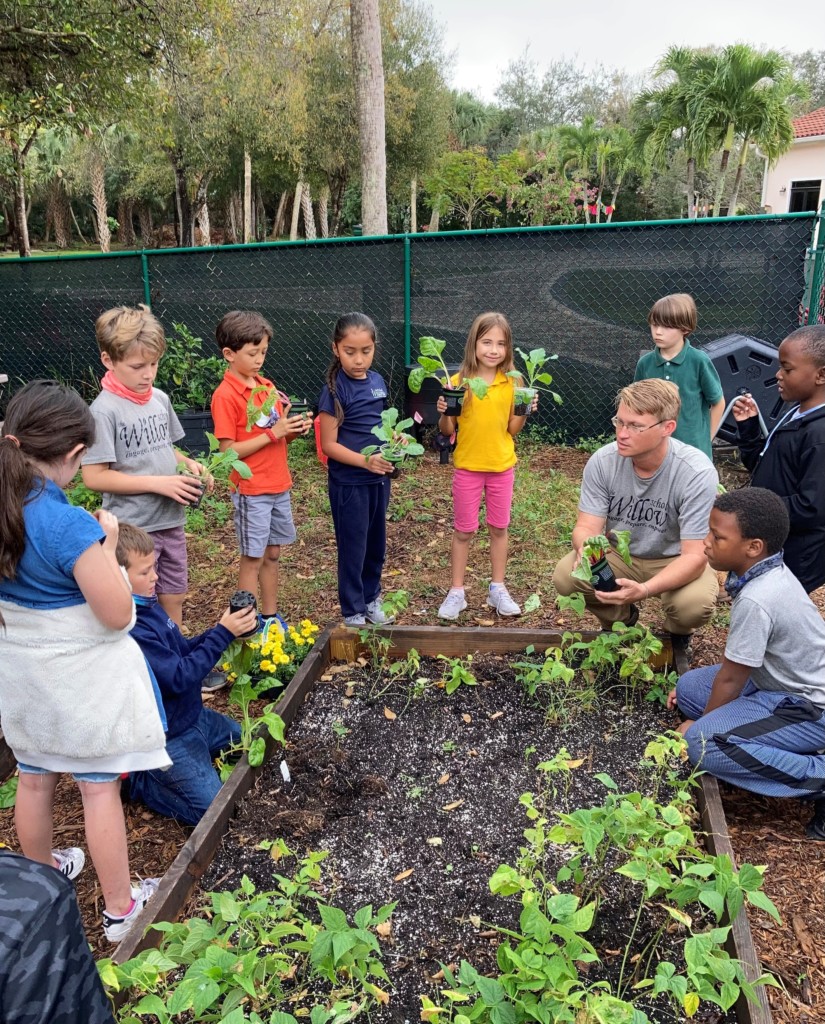 VERO BEACH, Fla. – If you don't want your kids getting their hands dirty, steer clear of The Willow School.
The 72-student, K-8 private school has a riot of a garden, with a mulberry tree along the back fence, a banana tree in the corner, and green erupting in every direction. This winter, students are growing beans, peas, broccoli, oregano, and parsley; propagating unruly stands of sugar cane; and feeding the worms in the wormery up to seven pounds of lunch scraps and office paper a day.
Field trips are at the heart of the school, too. The students test water quality at nature preserves, tromp arounds botanical gardens, kayak the Indian River Lagoon. The skinny, 156-mile-long estuary is one of Florida's natural wonders, but it's also very sick.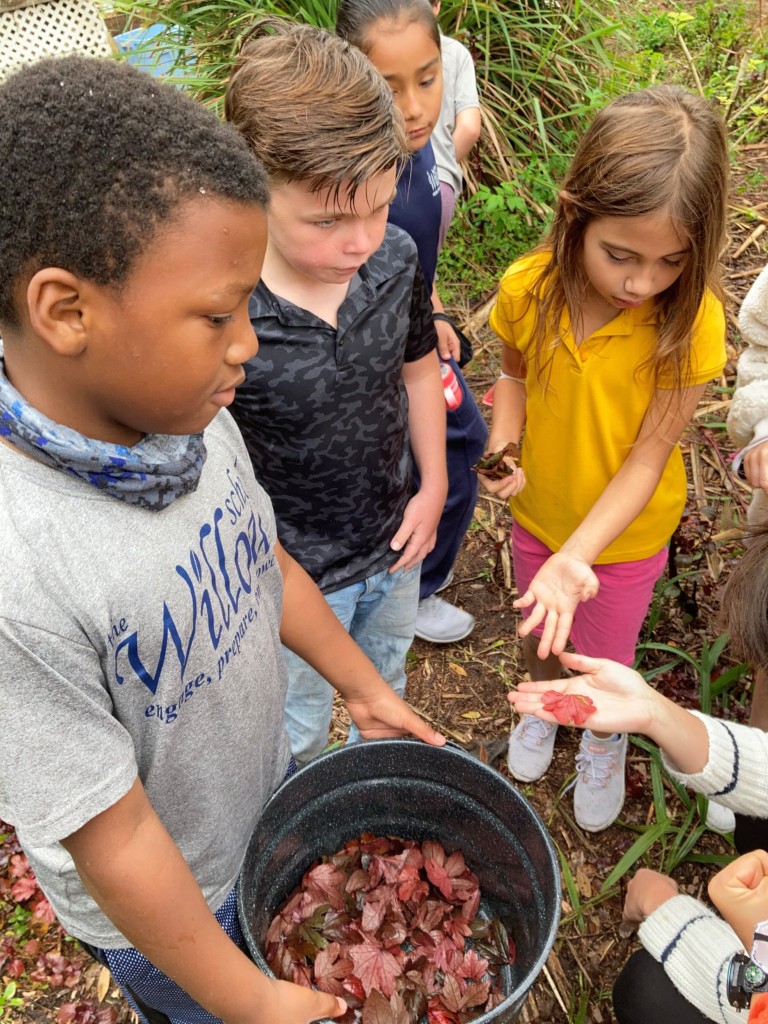 Immersion in the outdoors meshes with the school's learning-by-doing approach. It also squares with one of its top aims: to encourage students to "become environmental stewards who promote respect for the earth and all its inhabitants."
Gardening and growing things "gives kids a way to take pride in their environment, literally," said principal Peter Turner, who once ran an organic farm. "If you have a vested interest in something, you're going to care about it more."
Odds are, The Willow School is not what most people think of when they think of private school choice. But in Florida, where choice is the new normal, all kinds of private schools are flourishing.
Schools like The Willow School are oases for identity. Just like many of their conventional counterparts, they're safe havens where parents and teachers can transmit shared values that may not be as wholly embraced by the larger community or taught in other schools. Maybe teaching kids how to grow pineapples, or having them pull 1,000 pounds of trash out of local waterways, isn't your cup of (cranberry hibiscus) tea. But it is for parents at The Willow School. And in Florida, more parents every year have the freedom to choose schools that reflect their values.
The Willow School was founded in 2004 by Shakti Sutriasa and Govinda Reinhalter. Reinhalter is a certified self-defense instructor and certified Waldorf instructor. Sutriasa is a certified neuro-emotional technique practitioner and licensed social worker. Both have master's degrees in education. Their vision for a school mixed and matched practices from models like Waldorf and Montessori, and they rented space from a Unity church to bring it to life.
"We created a school that we wish we could have gone to," Reinhalter said. "Some of our most positive experiences as kids were when we went to camp. We talked about how much we learned, how it made such a deep impact on us."
The Willow School has five, multi-grade classrooms, each capped at 16 students. It's big on project-based learning, on public speaking, on building self-esteem – and on students letting off steam. Students go outside at least four times a day, for PE, lunch, and two recesses.
Tuition is $8,600 for grades K-3, $9,100 for grades 4-8. For context, per-pupil spending in Florida district schools runs about $11,000 a year.
Seventy-five percent of the students use some form of state-supported school choice scholarship. Thirty-nine use income-based scholarships for lower- and middle-income families. Fifteen use scholarships for students with special needs. The result is more diversity than most schools in the region, public or private.
To Turner and Reinhalter, education choice is a tool for equity, too.
"Being stuck in your zoned school is not always a good thing," said Turner, who attended district schools and briefly taught in one. "To have the ability to get out of that is a good thing."
"We had the underlying goal of not being a school for 'rich kids,' " Reinhalter said. "Not that we have anything against wealthy families. We wanted our school to represent the diversity of our community. We wanted wealthy families. We wanted families in need. We wanted the whole spectrum. That's a healthy environment for a young person growing up."
Many students at The Willow School struggled in district schools before their parents enrolled them here. But most will go back to district schools for high school, self-assured and ready after doing things the Willow way. (The school was named after the willow because the tree represents strength with flexibility. "In a storm," Reinhalter said, "it bends without breaking.")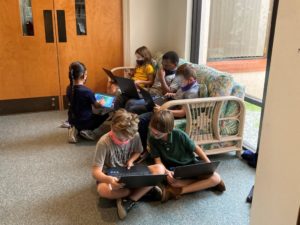 Not long after The Willow School opened, Stephanie Moss enrolled her sons, Kevin and Jared, using the Florida Tax Credit Scholarship. (That scholarship program is one of several administered by nonprofits like Step Up For Students, which hosts this blog.)
Kevin was the one who needed help. Then a fourth grader, he was struggling with his emotions during a tough time for the family. He didn't need clinical help, Moss said; just people around him who'd be patient and supportive – and at The Willow School, that's what he got. Camping trips and other outdoors activities made him more resourceful and confident, she said, while service activities, like trips to nursing homes, where the students sang Christmas carols, reinforced what it meant to be kind and caring.
Kevin would go on to graduate from a public high school, and now runs his own fencing business.
"It was an amazing transformation," Moss said. The Willow School gave Kevin "the opportunity to learn he was smart, and he was capable … It makes me sad to think of what his life would have been like without it. It just made a huge difference."
Current students sing The Willow School's praises, too, especially about the garden.
"It calms my mind," said fifth-grader Daniel Walker, who listed a half-dozen crops he's grown, including lemongrass.
"I like the school because we get to eat things," said fourth-grader Oleci Medelye. "We grew potatoes and made French fries."
Last week, a dozen second- and third-graders planted marigolds in the garden after Turner explained how the flower's roots ward off crop-killing nematodes. One boy planted his, then rose to his feet and lifted his eyes and soil-covered hands to the sky.
"First! Marigold! Plan-TEDDDD!" he yelled, as if doing his own spin on the scene in "Cast Away" where the Tom Hanks character makes fire. "YeaaaaAAAAHHHHH!!!"
The boy and his fellow gardeners proceeded to exuberantly pick cranberry hibiscus leaves for another class to boil into tea. At day's end, the whole school got treated to the tea, to fresh-cut sugar cane, and to water from coconuts that Turner harvested from a palm next to the administration building.
Let's see another school top that.