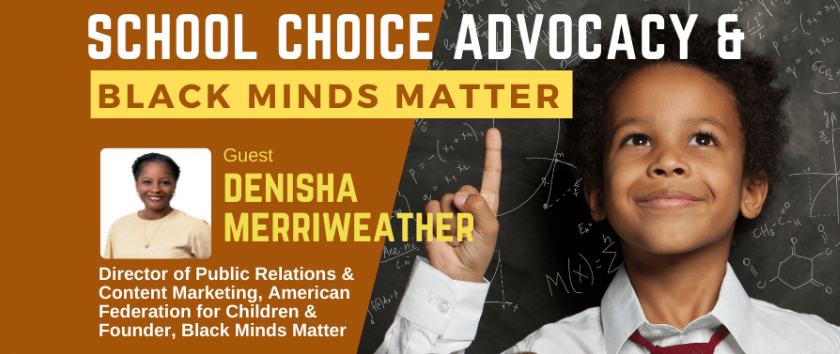 Denisha Merriweather, director of public relations and content marketing at the American Federation for Children and founder of Black Minds Matter, appeared as this week's guest on the Ricochet Audio Network.
Merriweather shared the story of how she rose from struggling student to national spokeswoman for education choice, discussing how her experience as the recipient of a state of Florida school choice scholarship changed the trajectory of her life.
She also discussed the organization she founded – "a national movement to celebrate Black minds, support excellence, and promote the development of high-quality school options for Black students," and explained the group's long-term goals.
You can access the interview here.